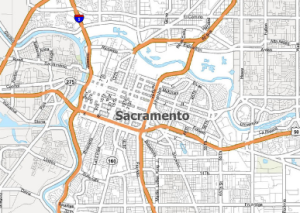 How can we be a part of the change in Fair Housing?
Written by: Jordan Brown
Metro EDGE's Diversity, Inclusion, and Belonging Chair
You may have heard of the Fair Housing Act of 1968, which prohibits discrimination in selling, renting, and financing housing based on race, color, national origin, religion, and gender. But did you know that Sacramento has historically been part of this fight to end discriminatory practices in housing? Metro EDGE will share information about fair housing in Sacramento, some of the significant challenges that have shaped our city, and how to stay aware of this ever-changing issue.
An example of a discriminatory practice that helped fuel the cause for fair housing was a case in the North Highlands area of Sacramento County. In 1954, Oliver Ming, a black McClellan Air Force Base employee, sued Sacramento builders, realtors, and Sacramento Real Estate Board for unlawfully prohibiting the purchase of Federal Housing Administration (FHA) homes that were available to all. Unfortunately, due to gatekeeping and exclusionary practices, Oliver Ming was awarded damages in one dollar, compared to the $5,000 he requested. He was just one of many that sued Sacramento-based real estate businesses during this time.
Government policy and laws that were eliminated, but still utilized by real estate businesses, included redlining and the use of racial covenants. After 1968, redlining and racial covenants were deemed illegal, but these tools became lucrative to shape the city by race due to the implementation of these practices over decades. Redlining was the process of creating color-coded maps of every city area in the country, which indicated where it was safe to insure mortgages. The unsafe parts of the city were usually housed by Asian (mainly Japanese), Mexican, and Black families. In Sacramento, these communities provided labor for the newly desegregated military bases and the expanding agriculture and railroad industry. In addition, areas in the Sacramento region like Del Paso Heights, Southside Park, Oak Park, and Glen Elder were the only neighborhoods where non-Whites could live after the redevelopment of the West End in 1966.
Housing covenants also played a significant factor in shaping the housing market. These covenants explicitly detailed who could and could not live in the neighborhood. The racial restrictions prevented the migration of non-Whites into neighborhoods like Arden, Land Park, and Carmichael, while constructing social but obvious racial boundaries in the city. Although these restrictive laws were banned with the Fair Housing Act of 1968, the neighborhoods that enacted these racial covenants continued to have more investment and infrastructure than redlined neighborhoods. Non-Whites who had the cultural capital to move into these same neighborhoods could not move due to strict racial covenants. Areas further south like Meadowview and Elk Grove, and Natomas to the north were created without these covenants and allowed for more diversity of people to settle in the region.
How does this connect to the current state of Sacramento, which has seen a steady increase of pop-up shelters in the last few years? How can we become aware, gain understanding, and advocate for changes in housing? At Metro EDGE, we continuously ask questions about how to engage with members and support the 15 other business districts outside of the midtown area. We also create opportunities for members to volunteer and build and sustain the community. As Metro EDGE members and leaders attempt to answer these questions, we invite you all to learn more and provide feedback on how we, as Young Professionals, can support the growth and sustainability of the city. Below are resources to learn more, expand your knowledge, and imagine solutions to fair housing in Sacramento: