Michael Marion
2015 Metro EDGE Program Chair
Drexel University Sacramento Executive Director
and Associate Vice Provost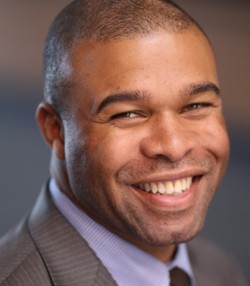 2015: A year to toast Metro EDGE and the people who have helped our organization sprout to new heights. We #OwnedIt
A year has gone by seemingly in the blink of an eye.
As I take a moment to reflect on the year, I can't help but smile thinking about all that we have been able to accomplish in the past 12 months.
When you appointed me the Chairman of Metro EDGE, we (2015 Leadership Council) set out lofty goals and aspirations that at times may have not seemed plausible. Not only did we meet these goals, we surpassed them.
We were able to succeed in three major areas: community engagement, creating new career opportunities, and strengthening educational partnerships.
Highlights:
We surpassed 700 Metro EDGE members
Built a fiscal surplus to help cover general costs and create new events for future years
Created and supported influential and memorable art, from murals, Portal, Bright Underbelly, TBD Fest and Characters on K Street (Coming Soon)
Reconnected and strengthened the bond between Metro EDGE members and local universities – Drexel University, Los Rios Community College District, Sacramento State, UC Davis, and University of the Pacific
Increased involvement and volunteer hours with educational partners such as the Reading Partners program
Record-breaking year for the Emerge Summit with more than 600 participants
Brought some of the region's top CEOs under one roof for the 5th annual Executive Insight event
Helped solidify our position as members of the Sacramento Metro Chamber under the NEW reconstituted Foundation , which will allow more fiscal control, fundraising and grant opportunities
Strengthened our relationship as members of the Sacramento Metro Chamber PAC (Political Action Committee)
Lastly, 12 individuals on the Sacramento Business Journal's 40 under 40 are Metro EDGE members
I leave Metro EDGE with the confidence that the state of the group is only going to grow, improve and accomplish feats that were seemingly impossible only a few years ago.
Sacramento is in the midst of a renaissance, and I truly believe that without Metro EDGE past, current and future volunteer leadership/membership the city would not be enjoying this prosperous resurgence.
Please don't forget to attend the Holiday Party on Tuesday, December 15, at the Crocker Art Museum. I would like to thank each of you personally for the time, effort and energy you have put into making Metro EDGE not only one of the region's best young professional groups, but one of the best in the nation.
Lastly, I would like to thank the Metro EDGE 2015 Leadership Council. I would have not been able to accomplish any of the ventures without your support and guidance. I want to thank each and every one of you for making 2015 one of the best of my life. It has been an incredible journey and I look forward to the next chapter.
- Michael W. Marion, executive director and associate vice provost of Drexel University Sacramento, is the 2015 Metro Edge Chair.