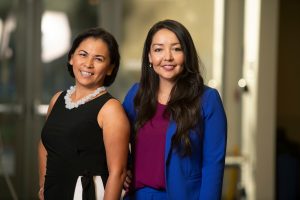 Check out the latest blog post by entrepreneur and UC Davis MBA student, Samantha Contreras, on the benefits of the Big Bang! Business Competition.
By Samantha Contreras, Metro EDGE member, Sacramento Part-Time MBA student
Many Metro EDGErs have put innovative ideas into action to transform Sacramento economy, culture, and life style, which has attracted more talented, driven, and philanthropically-minded young professionals to the state capital. I'm proud to be among them.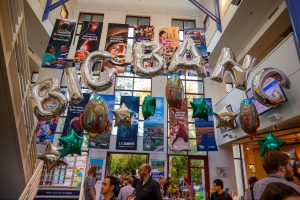 As a first-year UC Davis Sacramento MBA student, I caught the entrepreneurial bug and sought out opportunities to help launch a startup. I didn't have to look far. Through the UC Davis Big Bang! Business Competition, I joined a dynamic team, contributed to strengthen a product and business model, and have taken advantage of the competition's valuable resources. Not to mention the chance to win significant seed cash.
Founded in 1999 by three Sacramento Part-Time MBA students, today the Big Bang! is organized by the Mike and Renee Child Institute for Innovation and Entrepreneurship, a Center of Excellence at the Graduate School of Management.
The Big Bang! runs from October through May and is open to everyone—students, faculty, researchers, and the public—who wants to start or grow a business. Even those who may not want to compete in the competition can grow their skills. The competition offers a series of workshops and resources to aspiring and early-stage entrepreneurs to form teams, be paired with mentors and, most importantly, build a network around their ideas.
This year, the Big Bang! will award more than $100,000 in prizes.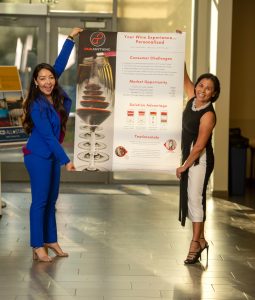 How can we help people pair wine with food?
Last year, my friend and mentor Christy Serrato, CEO and founder of a new wine industry startup PairAnything Inc., invited me to join their team. I jumped at the chance to help transform the $70 billion wine business.
PairAnything is a mobile app used by wineries that provides wine suggestions to be paired with any dish. I've contributed to the venture in the areas of research, marketing, business development and product prototyping. There have been many lessons learned along the way.
Ultimately, PairAnything won the Big Bang! $10,000 Food and Agriculture Sector Award, which has helped us enhance our visibility in the wine industry.
Today, PairAnything is in the midst of a six-month pilot program with two major family-owned wineries from Northern and Southern California. It's been a wonderful process.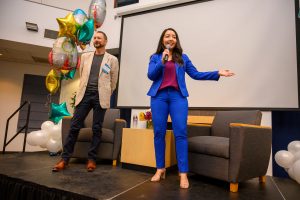 Big opportunity knocks in Big Bang!
Through the Big Bang! you can gain experience in business and product development, marketing, and finance. You can meet extraordinary innovators who are passionate about finding solutions and benefit from the many opportunities to learn from and network with proven business leaders and interested investors. And, you don't have to enter the competition to attend the free workshops.
I chose to join Metro EDGE because of the members, staff, and volunteers who facilitate the wonderful connections that continue to make the Sacramento area great. You'll meet similarly-talented and helpful people who make the Big Bang! successful, and they'll continue to be a resource long after the competition's over.
Sacramento is slowly but surely earning greater notoriety for entrepreneurship and innovation. In my experience, this is the best place to launch a startup and entrepreneurship career.