Have you met your 2018 Leadership Council yet? Faces of Metro EDGE (FAME, for short) is the perfect way to do it! Here we introduce you to your leaders for the year and give you a glimpse of their professional life and personalities. Reach out and say hi!
---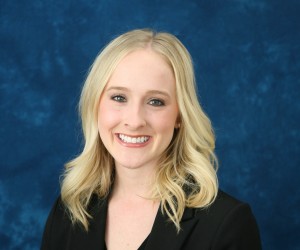 Anne Descalzo, Manager, Community Banking at SAFE Credit Union
Say Hi: Anne.descalzo@safecu.org
Where do you currently work, how long have you been there, what do you do?
I've been fortunate enough to work for SAFE Credit Union since late 2005.  I was a teller throughout college and eventually made my way to our community division to work hundreds of events per year. Now, I lead our Community Banking department, which encompasses our events team, financial education and SAFE@work program. Our team's goal is to educate others about the benefits of banking with a member-owned Credit Union while helping those in our paths better their financial future, so they can enjoy life.
Prior to that?
Do unpaid gigs count? I interned at KNCI and CBS during college, discovering that the entertainment industry was not for me. SAFE was my first "big kid" job out of high school. Prior to that, I taught recreational gymnastics to school aged children, nannied and did a short stint at Macy's - I have SO much respect for retail employees.
What is your educational background?
I am a proud alumna of CSU Sacramento! I hold a BA in Journalism, with a minor in Business. #stingersup
What is the best part of your job?
Monday's don't suck; I actually love going to work! I have the ability to let my skills flourish in my role. I maintain our involvement in the community, working with like-minded organizations that make our region a better place to live, work and play. And I get to empower others on my team to do their best work utilizing their strengths.
What do you love about living here?
My love affair for the Sacramento region has been a long one; I was born and raised here. I love the diverse culture, amazing eateries and the climate. The passion that our community has to continue making Sac such a great place to live and work excites me!
What is one thing that might surprise people about you?
I live in the country, would say I'm outdoorsy, but will always consider myself a city gal. I didn't take lightly to the bear crossing our property a few months back. Wild animals are sort of my kryptonite.
When you aren't in the office where can we find you?
At home, with my family! I love spending time with my husband and two young children. Our house is a fixer upper and we've put some serious sweat, blood and tears into it, so we like to enjoy the peaceful views.
What advice can you offer a young professional looking for a similar job/position as you?
Don't shy away from getting involved, get to know many different community organizations and find where you're going to add value and be valued. And reach out to me, I'd be happy to help make a connection!
How has Metro EDGE enhanced your professional resume?
EDGE provided me with my very first board service opportunity. I've received countless hours of professional development training, leadership training and responsibilities from serving as a co-chair and chair of a committee. Aside from the resume, it's provided me with a strong network of motivated YP's to work alongside and the desire to give back to our region so it may be better for future generations.