Faces of Metro EDGE (F.A.M.E. for short) is a quick interview where we introduce you to fellow EDGErs and give you a glimpse into their professional lives and personalities. Alexa has been a member of Metro EDGE since September 2018 and currently serves on the Engage committee. She is also the EDGE New Member Ambassador Chair. If you're interested in becoming a Metro EDGE Ambassador, feel free to reach out to Alexa to get more information on how to get involved.
---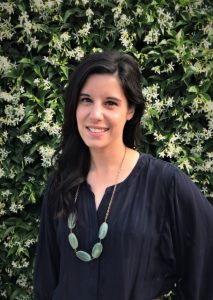 Where do you currently work, how long have you been there, and what do you do?
I currently work at International Game Technology (a large gaming and technology company) as a corporate trainer. I provide product, onboarding and sales trainings for our customer, the California Lottery. I have been with the company for almost two years, but started my career at their office located in Nashville, Tennessee. After nine months in that position, a growth opportunity became available, so I went for it and received the promotion, which moved me out to their Sacramento office in Natomas.
Prior to that?
Prior to working at IGT, I built my career at several large healthcare organizations in Nashville, Tennessee as a clinical implementation specialist for electronic health records (EHR) for outpatient clinics and surgery centers. I was traveling and leading implementation projects and EHR trainings, and providing go-live support for physicians, anesthesiologists, nurses, and front office staff.
What is your educational background?
I graduated with a Bachelor of Science in Public Health and Healthcare Administration in 2011 from Indiana University. Currently, I am finishing up my Masters program from Gonzaga University with a Masters of Arts in Organizational Leadership and Development with a concentration in change leadership. I will complete the program in August 2019.
What is the best part of your job?
The ability to have flexibility in my schedule and opportunities to do a lot of local travel for my trainings, site visits, and monthly district office meetings with Lottery staff. I cover trainings for three of the Lottery Districts across the state: Fresno, East Bay, and Richmond. I enjoy the interaction with others and working/training different personalities.
What do you love about living in Sacramento?
Sacramento has a great city culture and is rich in diversity. Since I moved here in August 2018, I have done a lot of exploring, from local community events to the rivers, lakes, and trails close by. I love how easily accessible Sacramento is to San Francisco, wine country, and so many outdoor adventures!
What is one thing that might surprise people about you?
Not many people know my love for music, singing and performing. I play the violin, guitar and ukulele, and I used to write songs throughout high school and college. For two years, I was also in a jam band with a few friends back in Nashville; it was such a great learning experience and we had a blast!
When you aren't in the office, where can we find you?
You can find me with friends exploring local events around Sacramento, working out at a few fitness studios around town, or hiking, camping, and doing something outdoorsy. I enjoy staying busy and being out and about.
What advice can you offer a young professional looking for a similar job/career path as you?
Don't be afraid to put yourself out there and ask others in your industry their experiences and how they got to where they are today. I have utilized LinkedIn to help make connections, reached out to recruiters, and even directly reached out to others in my industry to set up phone conversations or coffee meetings. You would be surprised by how many people are willing to help eager young professionals and share their own stories about their career journeys. My network has been a great way to gain insight into my industry of training, learning, and development.
Lastly, I would advise you to join a local professional organization in your industry. I am currently an active member of the Association of Training Development here in Sacramento, which has allowed me to connect with some amazing people in the field.
How has Metro EDGE enhanced your resume?
Metro EDGE has helped me connect with some pretty impressive young professionals around the city. I've made great contacts at EDGE networking events, as well as a few of their professional development forums and events. EDGE was so supportive of me wanting to start a new member ambassador program, and helped me gain the resources available to make it happen! Implementing and managing the ambassador program will look great on my resume, and will be a wonderful talking point during interviews for future roles.
Know an EDGEr who would be perfect to feature for F.A.M.E.? Nominate them by emailing Gina McLaughlin, Communications committee member.