Michael Marion
2015 Metro EDGE Program Chair
Drexel University Sacramento Executive Director
and Associate Vice Provost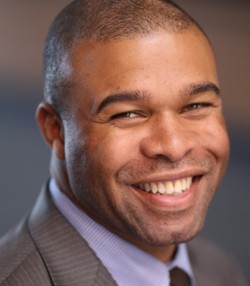 Education Can Play Key Role in Solving Sacramento's Homeless Problem
As the holidays near, traditionally we turn much of our focus on those less fortunate in our community by participating in various charity runs, giving through donations, and spending time volunteering to help families in need.
These causes are worthy and generate a large amount of money and supplies for organizations that help the homeless through some of the region's typically coldest and rainiest months.  But can we go farther? Can we do more? Can we sustain these efforts throughout the year?
I believe we can.
According to HomeAid, the top reasons someone becomes homeless are due to a traumatic life event, such as loss of a job, loved one, domestic violence, untreated mental health issues or even physical disabilities.
There is no quick and easy fix to solving the homeless problem. Instead, we need a multipronged approach that addresses the causes and will be the best course of action. Reaching high-risk families years before they have the chance of becoming homeless will have a dramatic impact.
But how do we accomplish that? Through education.
Metro Edge members continue to help struggling students at a very young age through the Reading Partners Program. This partnership is aimed to ensure that our elementary students don't fall behind in reading comprehension and at least get back to a moderate level before it becomes too late.
According to testing data by the nonprofit organization, only 45 percent of Sacramento third graders are reading at proficient or advanced level. This stat hit me in the gut, because this was around the same I started to struggle in school after transferring school districts, (a traumatic experience). When students fall too far behind, they tend to give up on school all together and simply drop out. Consequently, these individuals face extremely bleak economic and social prospects and as they grow older are less likely to find a job and earn a decent living wage.  They ultimately may end up as one of the thousands who are homeless in our community.
However, we can drastically reduce the number of homeless by increasing the overall education level for all. The longer someone stays in school, the less likely they are to wind up living on our city streets.
Education can play a major role in reducing the number of homeless, yet it's not the only course of action that's required. We can no longer pretend the resources available are sufficient. We need more mental health programs for low income children who are no longer able to receive care once they become adults. We also need improved services from organizations like the Department of Veterans Affairs.
As a community, we must make a united effort for those who need us the most. Early intervention and care will strike at the root of homelessness with much greater impact than hoping to rehabilitate individuals once they are already hopelessly living on the streets.
- Michael W. Marion, executive director and associate vice provost of Drexel University Sacramento, is the 2015 Metro Edge Chair.