Here's your third sneak peak into the background of one of the four local entrepreneurs we have lined up for you at next Thursday's EDGE Insight event. First us was Mark Otero, KlickNation – Founder & CEO, click here to read his profile. Then came Dave Kovar, Kovar's Satori Academy of Martial Arts – Founder & Chief Training Officer, click here to read his profile. Third came John Argo, Bloo Solar - Founding CEO, click here to read his profile. Last, and most definitely not least, came Robb Moore, ioSafe – Founder & CEO, click here to read his profile. The event will be held at Spataro on October 21st at 5:30pm. This intimate venue will give you a unique opportunity to ask questions and network with  speakers as well as attendees.

Meg Arnold, SARTA – CEO
(EVENT MODERATOR)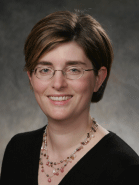 Meg Arnold became CEO of SARTA in November 2009, after being closely involved as a SARTA Board member since late 2005. Prior to joining SARTA, Meg was with UC Davis for six years, supporting technology commercialization and entrepreneurship on the campus, with both UC Davis InnovationAccess and UC Davis CONNECT, where she developed programs to support campus-originated start-up companies, and participated in technology transfer licensing to new start-ups.
After leaving UC Davis in 2008, Meg consulted to Drexel University as Director, Community Partnerships, and to Valley Vision, as Senior Project Manager for the Green Capital Alliance. In addition to SARTA, Meg has served on the Board of the Sacramento Entrepreneurship Academy (SEA), the Steering Committee of the Green Capital Alliance, and the High Tech Direct advisory committee.
Before coming to the Sacramento region in 2001, Meg spent ten years in the telecommunications industry, working primarily in strategic planning and business development for AT&T Canada, in Toronto, and British Telecom (BT), in London. In these roles, her work focused on mergers and acquisitions, strategic and joint ventures, as well as developing and expanding new business units. She was also involved with the then-largest telecom acquisition in Canada, and the corporate restructuring and spin-off program of BT in 2001-02.
Meg has an MBA in Finance from the University of San Francisco, and a BA in English from Cornell University. She lives in Davis with her husband, son, and daughter, and would sail competitively on San Francisco Bay if it were closer.
Link to bio online and SARTA website: http://www.sarta.org/go/sarta/about-us/sarta-team/
Come out to the event!
Ever wish you could peek into the minds of local entrepreneurs? Now's your chance!
Join EDGE for a night of mixing with local entrepreneurs. Enjoy appetizers and drinks from Sacramento hot spot Spataro as you learn about the experiences of several local entrepreneurs.
Bring your questions! You will also have a chance to ask the entrepreneurs what's on your mind.
Who's in the lineup?
Featured Entrepreneurs
Moderator