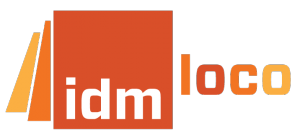 IDMLOCO is a rapidly growing, digital agency based on the heart of Sacramento's Midtown.
They're looking for the next generation of team members.
They're looking for energetic candidates that can get to work in a fast-paced, but fun environment.
Duties include office admin tasks, project coordination, copywriting and proofreading, web content production and maintenance, social media profile management and reporting, and email communications.
Skills:
-Must love working with people, words and digital communications technologies
-High proficiency in using the latest social networks, mobile apps and online technologies
-Prior marketing/PR experience is a plus, not a requirement
Qualities:
- Great Communicator
- Driven
- Thoughtful
- Dependable
- Fun/Friendly
They have a small team and are looking to you to jump in with both feet. You'll have creative influence over the work you do, freedom to experiment and the control you need to have a real impact.
Check it out: http://www.idmlo.co.
Get in touch with your resume and your number one reason for applying for this position: greetings@idmlo.co