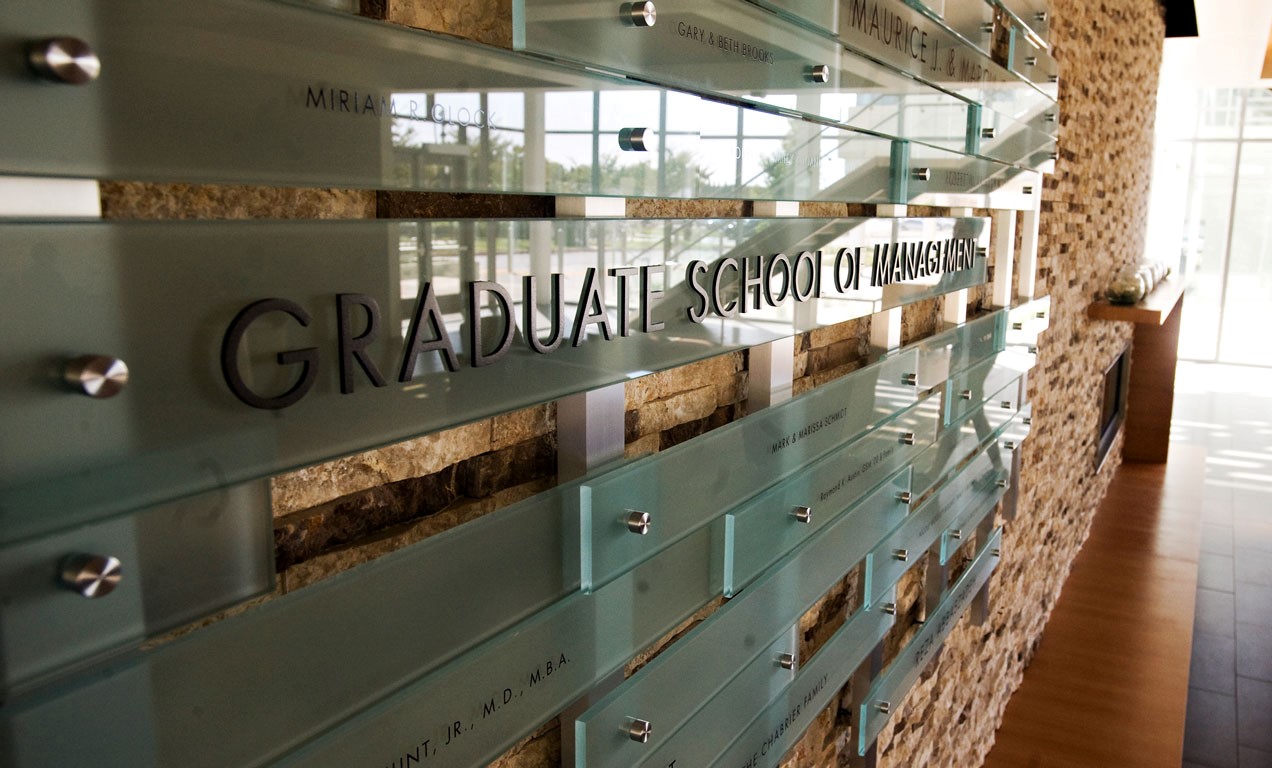 It's Spring Quarter at the University of California, Davis (UC Davis) and the classrooms are empty. In alignment with the guidelines issued by the University, public health departments, and the Centers for Disease Control, UC Davis and the Graduate School of Management have shifted all in-person classes to be held virtually. UC Davis worked quickly and creatively to adjust current academic standards and routines to respond to the COVID-19 crisis. It was an all-hands on deck pivot to transition to virtual classes in time for the Spring quarter.
While campus activities have been suspended for all non-essential functions, faculty and staff have worked hard to transition all school offerings to a virtual platform. Faculty and staff have put in countless hours to redesign their syllabus and the academic experience to ensure a quality curriculum. Services such as academic advising, career counseling, and health providers have been adapted for online meetings.
UC Davis is aware of the impact that this shift has had on its students. The UC Davis administration has provided a survey for students to assess their technological readiness and needs. This has allowed faculty the opportunity to provide laptops, wifi, and other resources to students in need as they navigate this new environment. All faculty and teaching assistants have been provided with electronic equipment and Zoom accounts to ensure high quality communication platforms. 
In addition to the adjustments to the current classroom model, the Graduate School of Management has been able to creatively think about recruitment for Fall programs. The Graduate School of Management is hosting virtual recruiting sessions to provide the information needed for potential applicants. Applications are still open and if you have ever considered applying for an MBA, this is a great time to think about investing in yourself. https://gsm.ucdavis.edu/blog/mba-admissions-covid-19-response? 
The faculty at the Graduate School of Management believe the success of the transition was primarily due to the team's immediate contingency planning the moment they became aware of the possible "stay at home order". The team moved quickly with mental brainstorming and had plans in place before there were official orders. 
The Graduate School of Management community has been able to rally around each other. Students are remaining resilient and adapting to this new environment. Faculty are offering free online workshops to help students strengthen their resumes. Alumni are reaching out to see how they can help and be a resource to the school and current students. It is a reminder that this GSM community is widespread and one you want to be a part of.