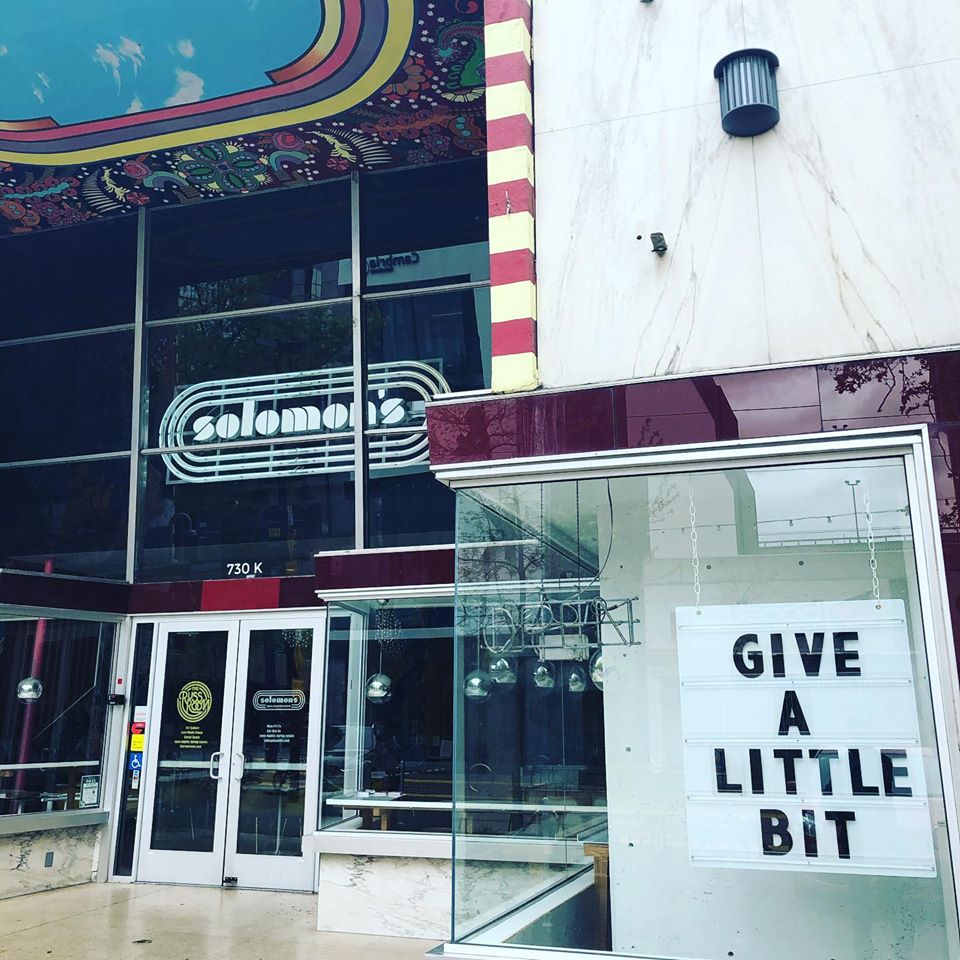 Solomon's Delicatessen, a restaurant on the newly developed K Street corridor, quickly pivoted in response to COVID-19 to solve a need for the community. Solomon's has shut down their full-service deli and transformed into a community kitchen to feed the medically fragile, elderly, and homeless populations who are longer receiving regular meals.
Solomon's worked collaboratively with several community partners to both operate and fund this effort. Solomon's partnered with Sacramento Covered to distribute the prepared meals to locations that house and serve this vulnerable population. Every day, employees at Solomon's plan, prep, and cook the meals and employees from Sacramento Covered deliver them to various sites. To date, Solomon's and Sacramento Covered have already distributed over 10,000 meals to those in need within the Sacramento community. Solomon's has received over $75,000 in funding from Dignity Health, Kaiser Permanente, Sutter Health, UC Davis Health, The California Endowment, Union Pacific, and Sacramento Covered to cover the cost of food and to offset staff costs to prepare and cook the meals.
Additionally, Solomon's is supporting the creative arts industry such as musicians, DJs, sound engineers and promoters who are feeling the effect of hundreds of events being cancelled. Solomon's has created two custom cocktails that are available to purchase and all funds go to the local artists.
Solomon's was created to honor Tower Records and founder Russ Solomon. The owners of Solomon's wanted to embody the culture of a community gathering place where music is celebrated and everyone is welcomed. Solomon's continues to represent this philosophy as they navigate the unprecedented times of COVID-19.
Cocktails and meals are available for purchase and pick-up.