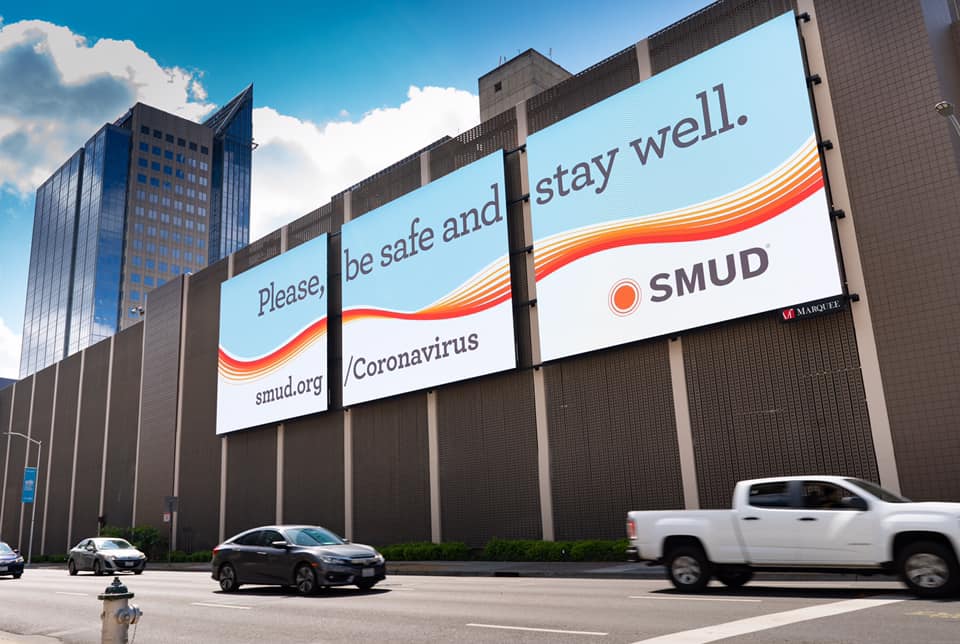 We know our customers and community are hurting. Life as we know it has changed practically overnight, and there isn't a lot we know for certain about possible solutions and what the future may or may not hold. At SMUD we're digging deep and looking at what we know for sure. We know that our values have stood the test of time for 70-plus years as we've powered Sacramento forward and that we will do what's right for our community.
We have launched a COVID-19 response page that provides all the resources available to both businesses and individuals at this time. We're doing what's right for our residential customers and businesses, who are navigating unique challenges that no one could have predicted a few short months ago. This means we are ensuring no disconnects for non-payment through January 4, 2021, flexible payment arrangements, and relaxed guidelines for our EAPR low-income rate.
Well before the current crisis arrived, we developed a Sustainable Communities initiative to support environmental equity and economic vitality in all the communities we serve, with special attention devoted to historically under-served neighborhoods. We're supporting not only clean energy and carbon reduction in these neighborhoods. We're teaming up with policy makers, health care providers and community-based organizations to maximize our collective impact and solve real problems for real people. For example, through our Shine program, we have awarded more than $400,000 to 19 nonprofit partners to fund neighborhood improvements and encourage economic development. The grant application for our Shine grants is currently open and accepting applications.
Additionally, we recently published a Sustainable Communities Resource Priorities Map on its website that helps identify the communities most in need in the Sacramento region. The interactive map's data layers include education, public transportation, tree canopy, health care, employment opportunities, electric vehicle charging, food deserts, what neighborhoods are most vulnerable to climate change, and more. The map will help us make investment decisions based on good data and measure the effectiveness of those investments over time.
As we re-emerge from the current crisis, it's more important than ever to pool our resources and help everyone get back on their feet. We've been here since 1946 and will be keeping the lights on for decades to come. Our commitment to the community will not wane during hard times.