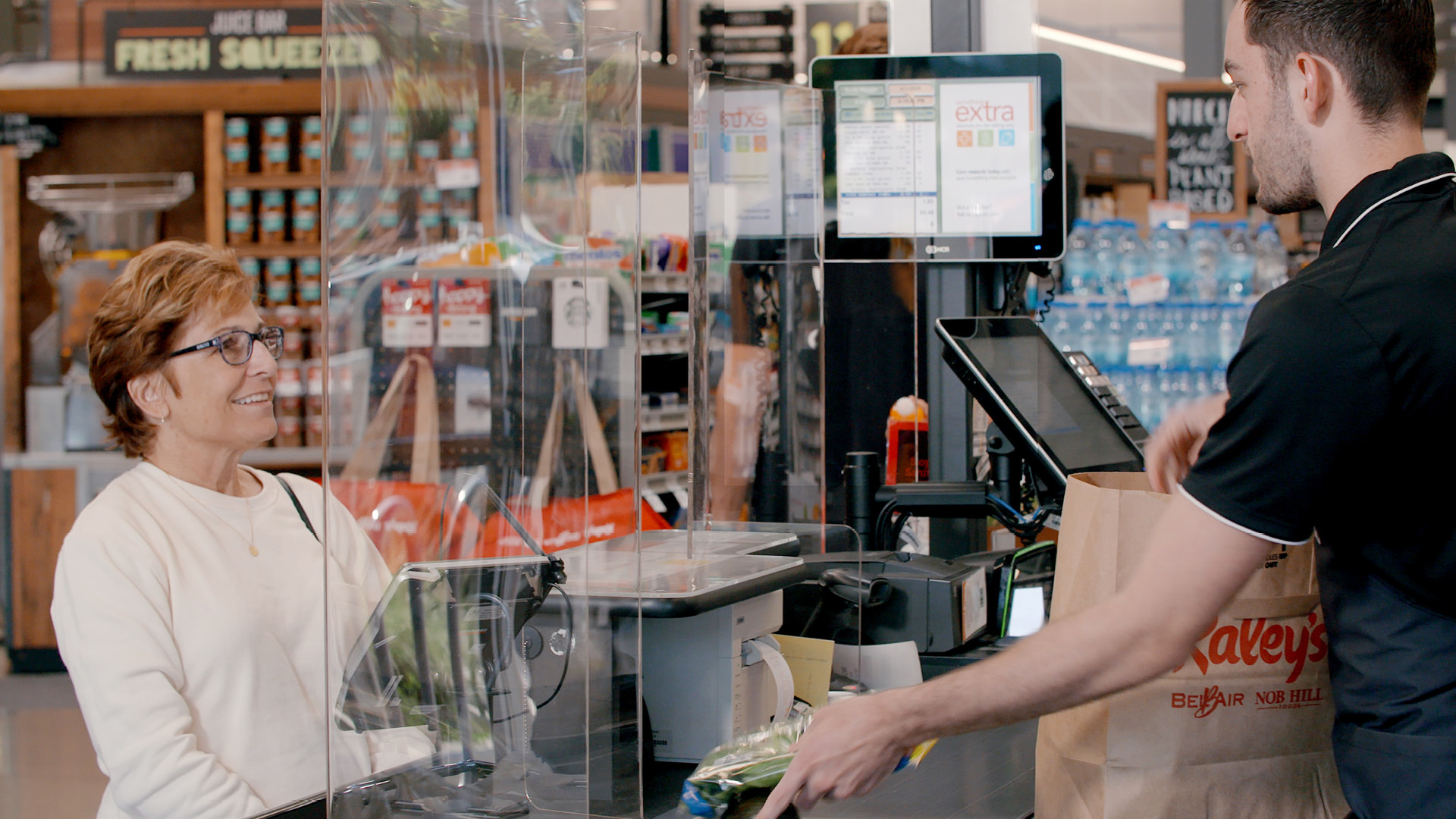 If you have been to the grocery store in recent weeks then you've noticed, things are looking much different! The industry is evolving more rapidly than ever before. Read how locally-owned grocery retailer, Raley's, is keeping up.
Raley's remains committed to supporting the community through the COVID-19 pandemic. As an essential business, the West Sacramento-based grocery chain has continued to modify their operations to mitigate potential exposure, meet demand, and best serve their customers, team members, and communities.
Raley's 13,000+ team members are the heart of the family-owned business. To protect their health and support their well-being, Raley's has introduced several new initiatives. These include: two one-time rewards to all hourly team members amounting to an average of $500 each, supplemented paid time off and leave policies, mandatory daily temperature screenings, check stand and pharmacy protective shields, and the requirement of all team members to wear company-provided face coverings.
Customer safety and customer service remain top priorities within all 127 Raley's locations as well. Raley's has instituted temporary purchase limits on products with the greatest demand and hired over 750 new team members to keep their stores running smoothly. To enforce social distancing, store capacity is being limited and signage has been placed at all check stands to denote where customers should stand in the queue. Raley's has increased the frequency of their already stringent sanitation standards and increased the amount of sanitizing cart wipes and hand sanitizers stations. They even created a new position, Cleaning Marshall, who is always on duty to ensure each store is at peak cleanliness at all times.
As a company committed to serving their community, Raley's has donated more than half a million dollars in food and funds to community partners. The company has partnered with Sacramento Republic FC, Sacramento County Sheriff's Department, and several others to bring food to the most vulnerable populations. Raley's non-profit arm, Food For Families, has increased donations and is crucial in supporting the twelve Feeding America food banks across the company's footprint. Raley's has even created two specialized COVID-19 grocery bags at a discounted price for those who need them most: a $20 Senior Essentials Bag and $35 Ready to Eat Meals Bag. 
How can you help?
 

Purchase a Sacramento Republic FC scarf

; 100% of proceeds go to Raley's Food For Families to help feed those in need.

 

Nominate a senior

to receive a COVID-19 essentials bag.

Shop for your senior neighbors and family members.

Shop only once a week and refrain from taking more than needed.

Only send one person per household to the store. 
In these trying times, Raley's is committed to serving their team members, customers, and communities. Visit raleys.com/covid-19 to learn more.