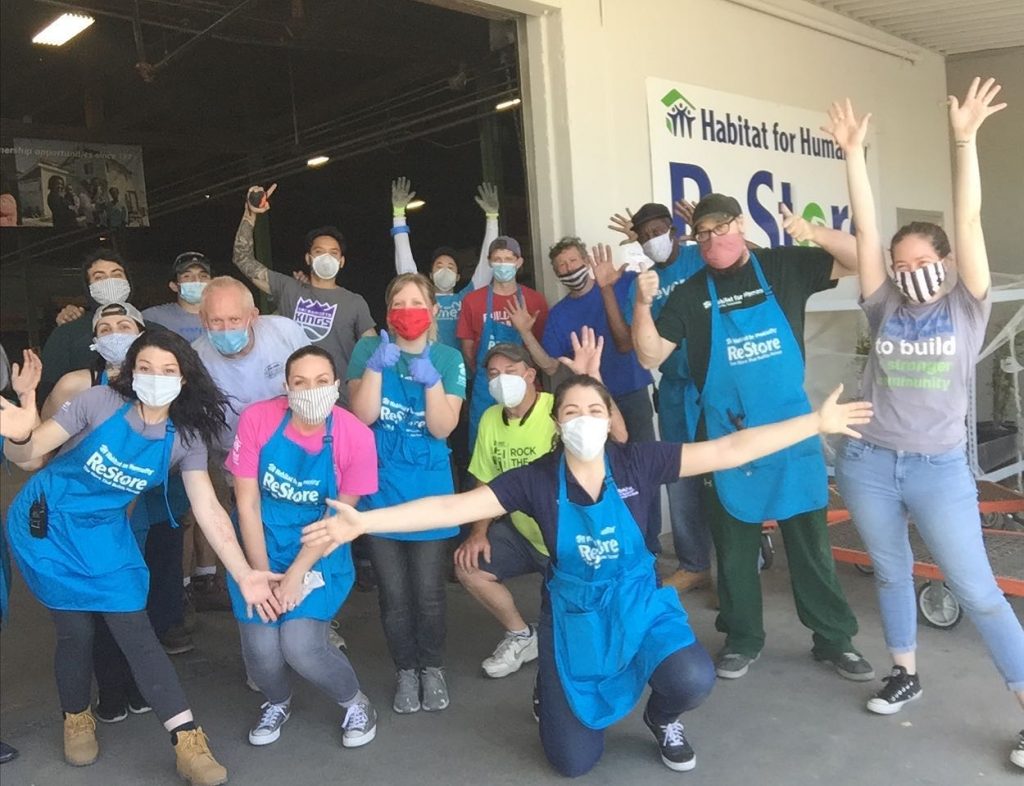 Habitat for Humanity of Greater Sacramento (Habitat) is dedicated to eliminating substandard housing locally and worldwide through constructing, rehabilitating and preserving homes; by advocating for fair and just housing policies; and by providing training and access to resources to help families improve their shelter conditions.
In 2019 Habitat served over 3,608 individuals and completed 29 Rock the Block projects through build, repair, and community projects, making it their biggest impact year in their 40-year history. Based on a successful 2019, Habitat set huge plans for 2020. However, since the onset of COVID-19 Habitat has experienced a rough couple of months. With the closure of their Restore retail outlet, Habitat was forced to furlough 90% of their staff and temporarily shut down all their active construction sites, leaving 3 out of their 30 team members employed. Restore makes up 20% of Habitat's annual budget and generates approximately $120K a month through sales to support their general operating costs, such as rent and staff salaries. As a result, Habitat had to face their biggest challenges to date: keeping their legacy of building and repairing affordable homes alive, bringing back their furloughed employees, and ensuring their ability to support existing Habitat homeowners who have lost their jobs through the crisis to afford their Habitat mortgage and note payments.
Nevertheless, with the support of the Sacramento community and the Paycheck Protection Program (PPP) funds, as of May 7th Habitat's Restore retail outlet has reopened for business. Thanks to the hundreds of people who showed up for the reopening of the Restore, U.S. Bank, along with other fundraising efforts, in just the first week of the ReStore reopening, Habitat raised over $56,000 in donations and another $30,000 in ReStore sales. The first day back in business, the ReStore had its highest sales to date. The success allowed Habitat to start to reopen their construction sites just last week. Habitat was also able to move forward with accepting their 2020 partner families last week where they surprised 5 families with the news that they've been accepted into Habitat's program to build and purchase their future home.
"Though this was the most challenging of times, it's also been the most inspiring. People have come out of the woodwork expressing and showing their support", says Habitat's Director of Development, Laine Himmelmann. "Now more than ever, Habitat's work – much like flattening the curve – will require all of us, together. When this pandemic crisis has lifted, Habitat will be needed more than ever, as the critical need for housing remains." Habitat invites the community to stand with them and help Habitat continue to build forward by shopping in the ReStore, making a financial contribution, or standing ready to volunteer to build in the future when it is safe to gather once more.