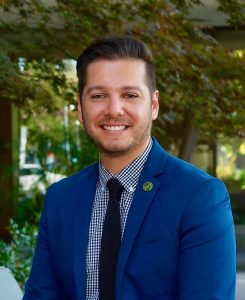 My Fellow EDGE Community,
I cannot begin to understand each of your emotions during this time. And even as a person of color, I know that I will never truly understand the pain of my African American brothers and sisters. We are all experiencing our current climate in different and legitimate ways. Metro EDGE recognizes that what has transpired during this time has been the summation of decades of systemic racism that we as a nation have failed to effectively address.
Since last year, Metro EDGE has been working to understand how we can ensure our membership is more representative of the diversity in our city and, more importantly, how EDGE can be a conduit for better representation amongst business, civic, and community leadership. We mourn for the recent killings of George Floyd, Ahmaud Arbery, Breonna Taylor, Tony McDade, Nina Pop and thousands of African Americans who have been murdered.
As we ponder the aftermath of these events, one thing is certain: racism is destructive and is an impediment to the Sacramento and world we want to see. We know how hard our downtown businesses work to contribute to a better Sacramento, and we applaud the many businesses who have expressed support for permanent change and our Sacramento communities by publicly stating that they remain at the ready to provide love, helping hands, and/or real-time response.
A call to action has been sounded. And this change must start from within, by confronting individual and community challenges straight on. It is when we hold ourselves accountable and self-reflect that we are aware of our own predispositions and can better listen, understand, and "Be the Change" we want to see. We have to continue to educate ourselves, so that we are able to inform and make decisions that will shape the future region we wish to see. We must acknowledge the mistakes that have been made and commit that we will do better. We MUST be better.
EDGE continues to believe in the inclusion and belonging of all. We will continue this work moving forward and will expand the presence of anti-racist and diversity, inclusion, and belonging practices in EDGE and our community. In the near term, you can look to our Immersion Days Series. This series will consist of three (3) virtual events each centered around diversity (June 18th), inclusion (July 9th), and belonging (Aug 6th). We encourage you to register and get involved in the conversation.
Sacramento is an indomitable city. A city rich in diversity and in willingness to support one another. I have faith in our community and hope that the healing process will have an enduring impact. One that will result in an even more unified region with the promise of justice for all. #EDGE4All
With Greatest Hopes,
Joe Hernandez
2020 EDGE Program Chair