My fellow EDGErs,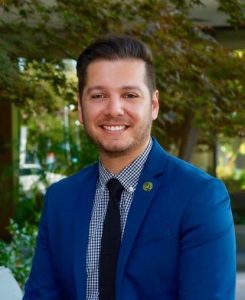 I hope this message finds you safe and healthy. As Coronavirus (COVID-19) continues to impact our region, we are faced with challenging times. The implications of this pandemic span deeper than illness, they threaten our economic prosperity. Many of our favorite local businesses and restaurants have felt this impact. They have had to close their doors or pivot their business models to accommodate. And it is evident that the cascading effects will have lasting repercussions for all of us. None the less, I am confident that Sacramento's strength in collaboration and unique solutions will see us through.
As we adjust to this temporary new-normal, be kind to each other. Recognize that for some, this still means showing up at the office every day, while others struggle with the transition of working from home. Those of us who are parents have taken on the role of teacher. And, unfortunately, some of us have lost their jobs. COVID-19 is affecting us all in different and complex ways.
Even so, it is important that we remain optimistic. Use this time to reconnect with loved ones and your purpose. Wash your hands. Practice social distancing. And stay at home as much as possible. Support a local business. #SupportLocal Make sure you take care of yourself. Exercise, go for a walk or bike ride, read a book, learn a new skill. Reflect with gratitude on the many positives that still exist in your life. 
EDGE is still here for you as a resource and friend. Connect with us. We want to hear from you. If you have a story or resource to share, reach out. Know of an opportunity for our membership, send us an email or direct message. The good news is we are more connected now than ever through virtual platforms and social media. Let's move more of our conversations online!
Be on the lookout for new EDGE communications, including ways you can help, interviews with local businesses, and programing. We are working with the Metro Chamber to help keep our membership informed and at ease. Also, take advantage of the Metro Chamber's Coronavirus Rapid Response Hub. In these challenging times, it is important to remember that we are all part of one big community. One that is united and strong. Stay safe my friends, we will get through this together. #EDGE4All
With Greatest Hopes,
Joe Hernandez
2020 EDGE Program Chair