Get to know TBD Fest co-founder and owner of the hip Sacramento bierhall LowBrau, Clay Nutting! As a driven and passionate individual, Clay is dedicated to improving the region and cultivating the local music scene. He believes that taking pride and taking action are secrets to owning it.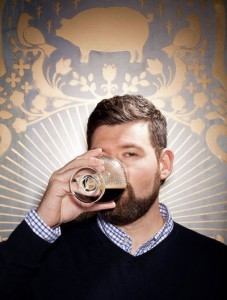 What excites you about speaking at EMERGE?
First and foremost, it is a huge honor. Over the past ten years I have grown so much personally and professionally, and as the sun sets on my thirties, I see this summit as an opportunity to share some insight, anecdotes and stories that may inspire others as they embark on an entrepreneurial journey just as I did over a decade ago.
What is your secret to #OwningIt?
There are so many things I could share, in fact, I will be sharing some of those secrets at the summit, but for me the two essentials would be to surround yourself with like-minded and like-hearted people, and to always put the success of others in front of your own. Good things happen when you fill your karma bank.
Why do you choose Sacramento? What do you think we as YPs can be doing to "Own" our city?
There really is no better time to be in Sacramento. We really have a very unique opportunity to manifest the city the way we want it to be. It's a collective vision, shaped by our dreams and actions, and it's all unfolding right now.
Part of our manifesto is, "Own your Community." What does that mean to you?
It means taking pride and taking action. Being proactive in contributing to our communities success. Don't hold back. If you have a dream, share it. If you have a goal, work for it. Participation is rewarding.
What is next for you?
Big things! Our team at TBD is developing an exciting, expanded platform to showcase innovation, creativity and ideas. Our restaurant team is growing, and we look forward to continuing to contribute to our burgeoning restaurant community. We just want to keep pushing and making rad things happen. The best is yet to come.
//
Get your tickets to hear Clay Nutting and many other empowering speakers at Emerge Summit on Friday, March 27!