Download the official Metro EDGE 2021 Executive Insight Program here.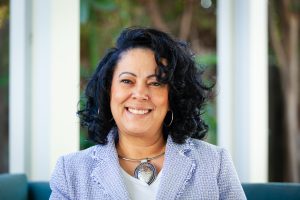 Melanie Dixon
President, American River College
Melanie Dixon became the eighth president of American River College on January 1, 2021. Melanie has served the students of Los Rios colleges for six years, since moving to Sacramento in 2014 to become the Dean of Student Services at Folsom Lake College (FLC).
Melanie quickly demonstrated her skill and commitment to students and, within three years, was promoted to FLC's Vice President of Student Services. Over the subsequent years, Melanie has served in a variety of different capacities in the district, leading student success efforts at the district and college level as Los Rios' Interim Vice President of Innovation and Success, Sacramento City College's Interim Vice President of Student Services, and most recently as Los Rios' Associate Vice Chancellor of Educational Services and Student Success.
She has led efforts at the Los Rios colleges to improve services for students, to bring instructional and non-instructional faculty and staff together in support of new and innovative ideas, and to ensure that the student voice is always at the forefront of all decision-making.
Prior to joining the Los Rios colleges, Melanie held a leadership post at Portland State University (PSU). She received the PSU President's Diversity Staff Award in 2013 while serving as the Assistant Director of Diversity and Multicultural Student Services in Student Affairs. In that role, she advocated for minority students on campus and managed more than 200 students at PSU as the African American student services coordinator. Melanie earned her GED at Portland Community College and returned years later to work on an associate degree for transfer to Portland State University. At PSU she earned her bachelor's in communications with honors before entering PSU's PACE master's program and completing a Master of Science in Postsecondary Education.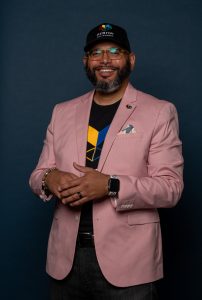 Marcus Strother
CEO at MENTOR California
Marcus Strother: Educator. Trainer. Community and Youth Advocate.
Marcus Strother is the President and CEO of MENTOR California, the California affiliate of MENTOR: The National Partnership, the unifying national champion for expanding quality mentoring relationships for young people.
A father, husband, career educator, youth and community advocate, he is a 22-year veteran in public education. Marcus spent eight years in the classroom and nine as a high school administrator, most recently as Director of Youth Development at Sacramento City Unified School District (SCUSD). At SCUSD he oversaw the district's Expanded Learning Programs, Summer Programming and Boys and Girls of Color initiatives, which included the coordination of the Men's Leadership Academy (MLA) and Women's Leadership Academy (WLA). The program focused on supporting youth in the development of their personal social justice framework through civic engagement and community building.
Outside the traditional classroom, Marcus provides professional teacher training in the Freedom Writers Methodology as a Freedom Writer Teacher and is building a movement in education, mentoring and youth development around the ideology he describes as "Life Data." Human testimony is assessment! When he is not working with youth, he spends Wednesday nights teaching a Creative Writing class at Folsom State Prison. He and his wife have traveled abroad with students to support the building of 3 schools in the Dominican Republic and a medical clinic in Peru, working with the Yanesha people.
Marcus is a graduate of the University of Arkansas @ Pine Bluff and has earned two graduate degrees in education from Olivet Nazarene University. Marcus is an award-winning educator and has been named Illinois Public Citizen of the Year, Illinois 40 Under 40 and the Sacramento Kings/Wal-Mart Community Playmaker. He lives with his wife, twin sons and daughter in Elk Grove, California.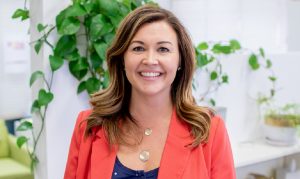 Jamie Von Sossan
CEO, 3fold Communications
Jamie Von Sossan brings more than 15 years of management experience to 3fold Communications. Her varied background, including business development, client and project management, and sports marketing, has been integral in building 3fold's operations department and helping the company expand into new markets nationwide. 
In her six years at 3fold, she has risen through the ranks by managing clients and projects on local and national levels, including positioning a major Alaska-based health system to service new communities; strategically rebranding a regional nonprofit to be better positioned for absorption by a national leader; and helping a global real estate company succeed at the local level. 
Drawing on these experiences in client relationship management, she now directs 3fold's day-to-day business, including managing everything from staff recruitment, development and retention to financial operations and planning. Jamie is also active in the community, having served in committee and advisory positions for organizations such as City Year, Metro EDGE's Leadership Council and, of course, Leadership Sacramento. This Nebraska native is proud to have made her home in Sacramento, where she lives with her husband and two sons.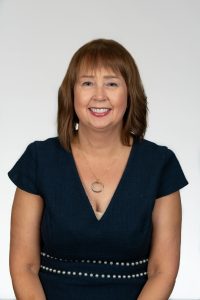 Kellie England
SVP, Umpqua Bank
Kellie England is an SVP, Retail Region Director at Umpqua Bank, Kellie is a results-oriented Banking professional with the ability to lead organizations and teams to achieve exceptional customer experiences. Kellie has an extensive background in the banking industry including strategy, operations, and developing talent. 
Kellie has worked in the banking industry for over 30 years in varying roles within Retail Banking. She always has the best interest of her associates, customers and communities and goes above and beyond to help and support.
In her personal life, Kellie enjoys family vacations to Maui and the East Coast. She and her husband had two new puppies join their family in September 2020 a German Shephard and Goldendoodle, who are keeping them very busy.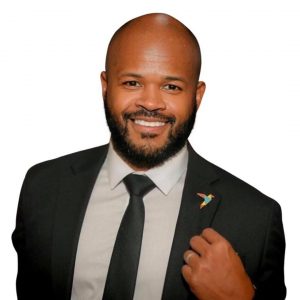 Maurice Chaney
Public Information Officer, City of Roseville
Maurice Chaney is a strategic communication professional with more than 20 years of combined experience in both the public and private sectors. He is a Public Information Officer for the City of Roseville's Environmental Utilities—a suite of community-owned utilities for a community of 140,000. 
Before his role at Roseville, he served nearly seven years as a Media and Communication Specialist for Sacramento. He worked on large economic development projects, such as the new sports arena and digital communications and media relations for several departments. He also served Sacramento County in a similar role. Maurice's career started at a private consulting firm, Jones and Stokes (now ICF International), where he worked on local and statewide environmental public participation projects. During his career, Maurice has honed his issues and perception management, media relations, branding, social media, and digital communication skills. Maurice is a graduate from the University of California at Davis with a Bachelor of Arts degree in Communication and a minor in Sociology. In his spare time he loves working out and watching basketball as well as spending time with his wife and two amazing kids.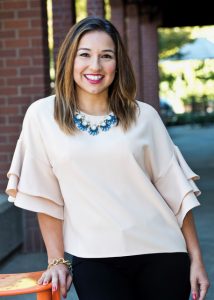 Lilly Cortés Wyatt
Chief Engagement Officer, Lilly Wyatt PR
Lilly Cortés Wyatt is the Chief Engagement Officer of Lilly Wyatt PR, a multicultural PR and outreach firm based in the Golden State's Capital. An award-winning communicator, Lilly has been helping individuals, businesses and organizations develop and deliver their marketing and communication messages efficiently and effectively for more than 20 years. Lilly began her career in broadcast journalism holding roles as Executive Producer, Host, Reporter, and Assignment Editor working for NBC, ABC, Univision and Telemundo affiliates in San Francisco and Sacramento. Lilly prides herself on her broad knowledge of varying industries and her intuitive instincts for strategic marketing and public relations. She has worked with an array of clients, ranging from healthcare, education, retail, finance, consumer, restaurant to non-profit and service industries. In 2016, she founded Lilly Wyatt Public Relations.
Lilly is culturally competent and linguistically appropriate in Spanish and has been successful in outreach efforts to the Hispanic market in several projects, most recently for the Census 2020, La Familia Counseling Center and the Sacramento Hispanic Chamber of Commerce. Her experience includes outreach to disadvantaged communities throughout the state of California to prepare and respond to emergencies for the California Governor's Office of Emergency Services and, communicating various large health initiatives aimed at benefiting underprivileged communities for Kaiser Permanente.
Lilly has been the recipient of several awards, including EMMY, Telly, NAWBO's Outstanding Leader Award, and, most recently, a PRSA's Influence Award. In 2017 and 2020, LWPR was recognized by the Sacramento Business Journal as the Top 20 PR agencies in Sacramento and Top 20 Minority-Owned Business. In 2021, Lilly was recognized by the Sacramento Business Journal with the Woman Who Means Business Award. As the former host of the political talk show, Enfoque California - made available to audiences across California on Telemundo affiliate stations – Lilly is well informed about legislation and public policy. Lilly is also skilled at voice-over work in commercials, corporate industrial narrations, e-learning videos, explainers, TV narration, radio spots, public service announcements, political ads, telephony, and training videos. 
Lilly is a former board member and communications chair of the Capital Region Chapter of PRSA and is a member of the PRSA Independent Practitioners Alliance. She is a graduate of San Francisco State University, where she earned her degree in Broadcast Journalism in 2000. Lilly is a mom of two young boys (9 and 4) and married to her best friend. She enjoys traveling, all types of fitness, nature and loves to go on hikes and bike rides with her young family and friends.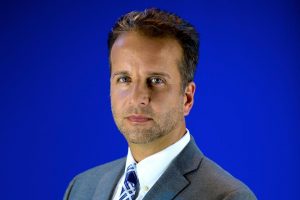 Cyrus Aram
Lecturer, MBA, UC Davis Graduate School of Management
Lecturer Cyrus Aram brings over 20 years of private and public sector experience in the areas of customer strategy, business transformation, planning, program, change and quality management. He has domain level expertise in customer strategy, business process transformation, lean sigma, program and change management, performance management and business controls, and thought leadership. He is also an adjunct faculty at the Sacramento State College of Business Administration.
Aram has 18 years of experience working with progressively responsible Fortune 100 business and public sector strategy development and implementation (e.g., EDS, GM, VSP, HP, Blue Shield of California). He has demonstrated success in leading a variety of complex business programs, initiatives across different industry functions and on a global, national and regional basis. He has over 10 years of experience directing large customer transformation efforts, including leading all efforts to complete the largest technology merger in corporate America history. His company initiatives have delivered hundreds of millions in savings and increased revenue by as much as 30 percent.
Aram earned his MBA from the UC Davis Graduate School of Management and his B.A. in English, political science and philosophy from UC Davis. He also received his Six Sigma Master Black Belt from the American Society for Quality, Black Belt certification and Project Management Professional from the Project Management Institute.
Favorite Leadership Principle: "Everybody Teaches…Everybody Learns"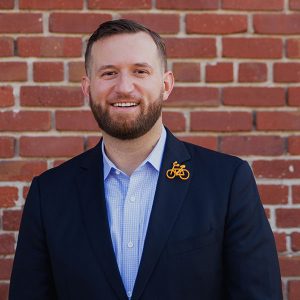 Steve Hansen
Managing Partner, Lighthouse Public Affairs
Steve Hansen has almost twenty years of experience navigating the complexities of state and local government policy making and politics. He specializes in advocacy, strategic planning, complex policy development, and targeted communications and marketing. With his thoughtful and disciplined approach, he resolves even the most complex challenges.
Steve served on the Sacramento City Councilmember from 2012 -2020. Steve has been a leading voice for smart growth, multi-modal transportation, public safety, economic development and innovation in government service. During his tenure, he served eight years as Chair and on the board of the Sacramento Regional Transit District, Sacramento Metropolitan Air Quality Management District, and the Sacramento Transportation Authority. He also served on the boards of the Downtown Sacramento Partnership, the Midtown Association, the Broadway Partnership, the Sacramento History Alliance, the Sacramento Cable Commission, the Regional Sanitation District, Paratransit, Inc, and as chair of the Local Government Commission.
During Steve's time on the Council, he passed key initiatives, such as building new arts and educational facilities, new streetlighting, Vision Zero and complete streets policies, pro-housing YIMBY ordinances, increased protections for LGBT employees and residents, legalizing urban agriculture and urban farm stands, banning flavored vaping products, securing protections for tenants against excessive rent increases and unfair evictions, and working to bring new mobility options to Sacramento's residents via microtransit, improved bus service, and shared-rideables. He worked tirelessly to reopen a local elementary school in the Central City. Other accomplishments include creating new and improving existing District 4 parks, working to build more affordable housing, investing in artists and the creative economy, and championing bike and pedestrian mobility projects.
Before joining Lighthouse Public Affairs, Steve served as Director of the Capital Center for Law & Policy at the University of the Pacific McGeorge School of Law, where he developed strategic initiatives, created an innovative social media campaign, and managed student and alumni public policy advocacy programs.
Steve spent eight great years as a Senior Regional Manager on Genentech's State Government Affairs team with a variety of significant roles, including political and policy relations in 41 states with an expertise in health care law, technology issues, and business regulation. Prior to Genentech, he was Legislative Director for Equality California from 2004-2006, a statewide non-profit advocacy group for the LGBT community. In that capacity, he was responsible for policy development, direct, community, and grassroots advocacy, strategic planning, media, and budgeting. At Equality California, Steve oversaw the passage of 20 pieces of legislation over a three-year period. Although ultimately vetoed, this included the first-ever marriage equality bill to be passed by a state legislature.
Finally, Steve got his start as an Executive Fellow in the Secretary of the California State and Consumer Services Agency in the Davis Administration working on issues related to insurance, contracting, environmental stewardship, economic development, and the rights of crime victims.
Steve was honored in 2010 by the Sacramento Business Journal as one of the "40 Under 40" for his community service and business work. Additionally, Steve has previously been involved in a variety of different organizations, including Secretary of the board of directors for CARES, a primary care clinic for people with HIV/AIDS, Secretary of the board of directors for the Downtown Sacramento Partnership, a public-private partnership focused on improving Sacramento's downtown community and business district, and service on the Gay & Lesbian Victory Fund's Campaign Board, which works to increase the diversity of elected officials at all levels of government.
Steve has a Bachelor's Degree in International Relations from Gonzaga University, a Juris Doctorate from the University of the Pacific McGeorge School of Law with a certificate in Health Law & Public Policy, and is a member of the California Bar. He grew up in Saint Paul, Minnesota.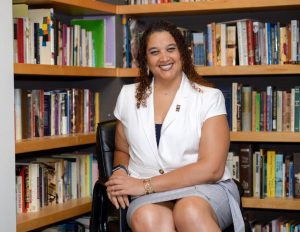 Robynne Rose Haymer
Director of Housing Services
Sacramento LGBT Community Center
Robynne Rose-Haymer serves as the Director of Housing Services for the Sacramento LGBT Community Center. With twenty-five years of workforce development, program development & implementation, and leadership experience, Robynne's continuing passion is helping young people obtain the education and skills they need to pursue their goals. Robynne began her career as an 'on the ground practitioner' working directly with low income families and communities of color on health & well-being and education issues. As local school district employee and leader, she planned the implementation of the WIA & Adult Career Technical Education programs districtwide. Focused on making an impact, Robynne extended her range to include consulting and grant writing for non-profit organizations seeking to build new programs or shore up existing ones seeking to serve community. As a graduate of the Nehemiah Emerging Leaders Program (NELP- Class VI), Robynne took her leadership skills to the next level by strengthening her boardsmanship and program management skills. Additionally, since Robynne completed the Prosperity Now Platforms for Prosperity Fellowship in partnership with Bank of America, Robynne has become a champion for financial capability integration
into workforce development programming. In 2018 she graduated with a master's in Organizational Learning and Effectiveness and started the journey for a doctorate at the University of the Pacific. Of all her accomplishments, her greatest is being a proud Mimi to two fabulous grandchildren and parent of three successful children.