Get to know the amazing people who make up Metro EDGE with this 15 Minutes of FAME (Faces At Metro EDGE)! Enjoy!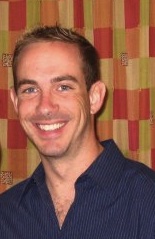 Nick Berruezo
Xoso Sport and Social League
EMAIL NICK

Tell us about your current position?
I'm the founder of the Xoso Sport & Social League, a local coed sports organization for young professionals.  We also provide volunteers for local non-profit groups/events as well as social events (pub crawls, flip cup tournaments, etc.).
Prior to that?
For the first couple of years while Xoso was growing, I also was a substitute teacher, personal banker at BofA, and a server at Lucca.
What is your educational background?
I have a Bachelors of Science in Arts Management, a Bachelors of Arts in Music, and a minor in business from Northern Arizona University.
What do you love about living here?
Sacramento is beautiful (I had no idea before I moved here!), and the people are fantastic.  I had really just driven by Sacramento for years, but once you get off the freeways, all of the parks and trees really showcase the city.  I love Midtown and love the direction Sacramento is headed.
What is one thing that might surprise people about you?
I'm an Eagle Scout and I played in a disco/funk wedding band around Sacramento and the bay area for a few years.
When you aren't in the office where can we find you?
I feel like I'm always working or answering emails, but sometimes that's from my snowboard (in the winter) or at happy hour.  (Margaritas are my weakness).