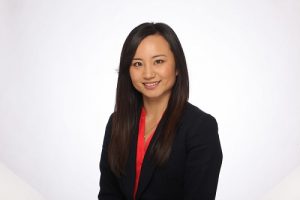 Katie Konz
Attorney,General Litigation Department
Downey Brand

Where do you currently work, how long have you been there, what do you do?
Since graduating law school, I have been an attorney in the General Litigation Department at Downey Brand LLP. This is my sixth year with the firm. As a general civil litigator, I represent clients in all types of lawsuits ranging from real estate litigation, lease and contract disputes, business disputes, employment issues, appeals, you name it. My goal is to always provide creative and resourceful solutions for my clients with whatever legal problems they may have.
Prior to that?
Prior to joining Downey Brand LLP, I externed with the Honorable Ronald R. Robie, Justice at the California Third District Court of Appeal. Also during law school, I worked as a law clerk for a small law firm in Cameron Park, focusing on education law.
What is your educational background?
I went to UC Davis where I got my BA in Political Science and Sociology. I then stayed in the area and got my JD from McGeorge School of Law.
What is the best part of your job?
Constantly being challenged with new problems and issues, and strategizing and thinking creatively to solve those problems for my clients.
What do you love about living here?
I love the small town feel of Sacramento. It's affordable and less crowded but yet has an amazing and trendy food scene.
What is one thing that might surprise people about you?
I love love love to eat and Sacramento is a great place for that. But, I don't like to eat sweets AT ALL. I know, I'm weird.
When you aren't in the office where can we find you?
During weeknights, you can regularly find me at the various happy hour spots around town. If I'm not there, then I'm probably at a barre class at the Dailey Method. On the weekends, I like to ride my bike on the American River Trail, check out new restaurants popping up in town, hanging out with friends, or just lounging around the house with my three dogs.