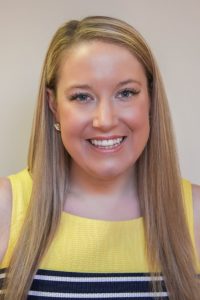 Megan Blackwell
Marketing Manager
Otto Construction

Where do you currently work, how long have you been there, what do you do?
I've been with Otto Construction for 5 months as their Marketing Manager. Seriously best job ever. It's a 3rd generation family owned business and we're about to celebrate our 70th year! It's fun to be around town and be able to say "Hey! We built that!"
Prior to that?
Previously, I worked at state membership associations as their Director of Membership and Marketing.
What is your educational background?
Attended the University of Oregon (go Ducks!), where I got my BS in Business Administration with a concentration in marketing.
What is the best part of your job?
Collaborating with a team for a project we're pursuing and after countless meetings, conference calls, emails, and hours spent on the proposal – we get the job! It's an awesome feeling.
What do you love about living here?
I seriously love Sacramento. It's a small town city. I love going out and always seeing a familiar face whether it's at a workout class, a local restaurant or bar, or an event.
What is one thing that might surprise people about you?
I was my high school valedictorian. I know – nerd alert.
When you aren't in the office where can we find you?
During the week, I'm working out in the mornings (TEAMride, UBarre, Fitness Rangers, or InstaPhysique are the favorites right now) and after work, I'm usually at some kind of event or meeting. On the weekends, I'm usually out of town at a wedding, baby shower, or similar event. Seriously, my friends need to stop falling in love and getting knocked up. But when I'm not out of town at one of those events, I'm enjoying a local Sac event or beautiful Lake Tahoe.