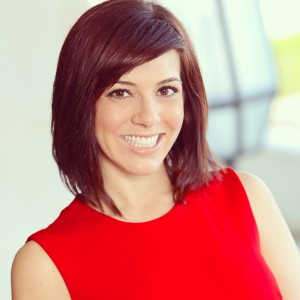 Karlee Cemo
Content & Marketing Manager
Sacramento365
Where do you currently work, how long have you been there, what do you do?
I've been with the Sacramento Convention and Visitors Bureau as the Content & Marketing Manager for Sacramento365 since August 2015.
In my role, I manage the marketing, content, and partnerships for Sacramento365.com, along with overseeing our passionate team to ensure the region's arts, cultural, and recreational events are highlighted on the online calendar and across social networks.
Prior to that?
Prior to joining the Sac365/SCVB team, I was the Director of Marketing at Cutter Law P.C., a personal injury and civil justice law firm here in Sacramento.
What is your educational background?
• San Diego State University, B.A. in Interdisciplinary Studies - Journalism-Media Studies, Sociology, Television and Film
• Santa Barbara City College, Communications: Public Relations
What is the best part of your job?
I have the opportunity to work with an incredible team and truly utilize my strengths to promote one of my greatest passions, Sacramento (and all of the fun things to do here).
What do you love about living here?
What's not to love? I live downtown with my fiancé and have an eight-minute walk to work and a 14-minute walk to the new arena.
This is my hometown, my home and the place I want to someday raise my family. I love the people here, the sense of community and civic pride. Plus it doesn't hurt that we have an amazing food scene.
From a career standpoint and as a young professional, I love Sacramento because there's a real opportunity - regardless of your age or industry - to have a voice, make an impact, earn a seat at the table, and engage with our region's business leaders.
What is one thing that might surprise people about you?
I listen to local sports talk radio daily.
When you aren't in the office where can we find you?
There's a good chance you can find me at a Metro EDGE or Metro Chamber event, Mikuni Midtown or a Kings Game.
If I don't want to be found, I'm likely at home binge watching Friends or The Big Bang Theory with Eric (my fiancé) and a glass of pinot noir.