Jeanine Gaines
Social Marketing Account Manager
Runyon Saltzman Einhorn, Inc.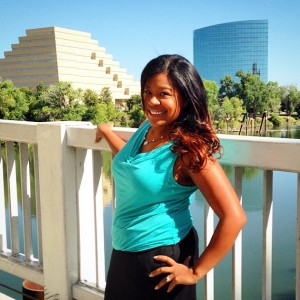 Where do you currently work, how long have you been there, what do you do?
I am a Social Marketing Account Manager at Runyon Saltzman Einhorn, Inc. in Midtown, and I've been here for a little over a year.
Prior to that?
Prior, I worked for Starbucks as a store manager, and prior to that I was a program manager for a nonprofit.
What is your educational background?
I have a bachelor's in Communication Design from Chico State. Go Wildcats!
What is the best part of your job?
The people! The RSE team, our clients and partners – everyone has been awesome!
What do you love about living here?
Sacramento is the perfect size – not so small that there's nothing to do, but not so large that you feel swallowed up.
What is one thing that might surprise people about you?
Even though I'm not a huge fan of comic books, I LOVE Comic-Cons. #conlife
When you aren't in the office where can we find you?
At Capital City Beads or a Sac Republic game!