Carly Reich
Director of Operations
Outlet Coworking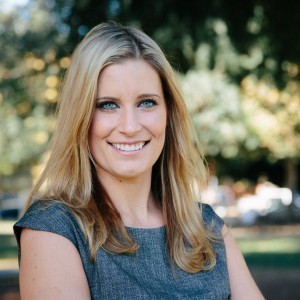 Where do you currently work, how long have you been there, what do you do?

I am the Director of Operations at one of Midtown's newest coworking spaces, Outlet Coworking. I've been with the company about 6 months, although we've only been open for business a little over 2 months now. Our space is nearly 10,000 square feet of open work areas, lounges, privates offices, desks, chairs, coffee machines, and great people, and I make sure it all runs smoothly.
Prior to that?

I was an insurance account manager for a small broker in Folsom previous to my current job. What I do now is pretty different, but opportunity arose to be a part of something that I think is going to have a huge impact on the way people work in the future.
What is your educational background?

I went to San Jose State, I have a B.S. in Journalism with a minor in Political Science. I am also graduated from local Sacramento area schools Bella Vista High and American River College.
What is the best part of your job?

The people! I get to work with some of the most awesome young professionals, small business owners, and artists in Sacramento. Building a community with them has already benefitted me both professionally and personally and I can't wait to grow it even more. And speaking of the people, I run the company with two of my brothers, who are the owners of Outlet Coworking. It's great to see them every day, and to get to build something so special with them. I'm very lucky!
What do you love about living here?

I am a born and raised Sacramentan and every time I've left I ended up right back here! I honestly believe its a special place. Between the Farm-to-Fork movement, new arena, sports teams, the arts community, and other new businesses and projects popping up all the time, there's so much to enjoy and look forward to. It's a great time to live and work in this city!
What is one thing that might surprise people about you?

I was an anchor and reporter for a weekly newscast on PBS while in college. It was right when the movie Anchorman came out, which obviously led to lots of shenanigans on set. Try reading a teleprompter after someone just whispered that "Milk was a bad choice" in your ear!
When you aren't in the office where can we find you?

Enjoying one of Midtown's many fabulous bottomless mimosa brunches, catching a River Cats or Republic game, sweating through a yoga class, relaxing on the river, volunteering with the Active 20-30 Club of Greater Sacramento, seeing a band play at one of Sacramento's awesome live music venues, networking at a Metro Edge event, or (let's be honest) watching Netflix at home with my cat and a glass of wine.