Get to know the amazing people who make up Metro EDGE with this 15 Minutes of FAME (Faces At Metro EDGE)! Enjoy!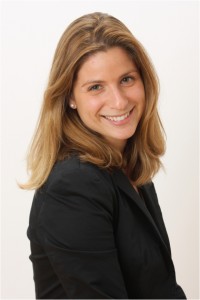 Sivan Oyserman
Sales/Account Management
PLEXOS Solutions LLC
Vice-President
Drexel Sacramento Graduate Student Association
EMAIL SIVAN

Education:
University of Michigan
BS in Cell Molecular and Developmental Biology
Drexel Univeristy
MBA (in progress)
 1. Tell us about your work history. I am responsible for sales, marketing and account management activity for the Information Services business line in the United States and Canada at PLEXOS Solutions LLC, a company that provides software, consulting and information products and services to the electric and gas industries. Prior to my work in the Energy industry I was working in the Regenerative Medicine field. I came to Sacramento to work with a local medical device company to support the development and launch of new products in the field of regenerative medicine.  After being let go, I decided to use my extensive experience to co-found a consulting business called SC Thera, to provide expertise to regenerative medicine companies developing cell therapy/stem cell therapy. 
 2. What is the best part of your job? The opportunity to interact with a wide variety of clients in a number of business lines and making sure that they all have the tools they need to succeed.
 3. What do you love about living here? One of the main reasons I love living in Sacramento is the local produce and all the open air markets. I especially love going to the weekly Sunday market at 8th & W.  You can't beat the fresh produce and the pretzel croissants from the Oktoberfest bakery. 
 4. What is one thing that might surprise people about you? I have a brown belt in Shotokan Karate.
 5. When you aren't in the office where can we find you? Besides working and going to school full time I am the Vice-President of the Sacramento Graduate Student Association. I like to work with our student body to bring various workshops and seminars to campus that will enhance our personal and professional development.  But if you can't find me on campus I will be in the Russian River valley wine tasting with my fiancée!