Get to know the amazing people who make up Metro EDGE with this 15 Minutes of FAME (Faces At Metro EDGE)! Enjoy!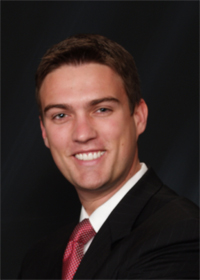 Sean O'Brien
Merrill Lynch Financial Advisor
sean_o'brien@ml.com
1. Tell us about your work history: I was buying stocks before I could drive and day trading by 18. While at St. Mary's College, I interned at different firms and was working 80 hour weeks in the summer. Out of college I signed with Merrill and got a one way ticket to the east coast. I moved back home at the end of 2007 and am really glad to be back!
2. What is the best part of your job? I have worked with and traded almost everything so I love teaching about different investments. The high adrenaline / going 100 miles an hour in the morning is pretty intense. I work with hedge funds and individuals around Sacramento doing everything from Initial Public Offerings (IPO's) to individual retirement planning.
3. What is one thing that might surprise people about you?  My Dad is my inspiration – I fight to beat his accomplishments and my life coach is Mike Ault.

4. When you aren't in the office where can we find you? I love snowboarding and going to Tahoe but my number one addiction is racing at Thunder Hill Race Way. Sign your life away to SOB and you can come buckle up. Also I love calling CC (Communications Vice Chair) at 4am to say good morning – I don't know why but she doesn't always appreciate it…