Get to know the amazing people who make up Metro EDGE with this 15 Minutes of FAME (Faces At Metro EDGE)! Enjoy!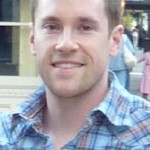 Nick Rabinowitsh
Attorney
Downey Brand LLP
EMAIL NICK

Education:
UCLA - English & French Major
Semester abroad in Bordeaux, France
UC DAVIS School of Law
Semester abroad in Copenhagen, Denmark 
 1. Tell us about your work history. I am an attorney at Downey Brand LLP, in the energy and land use law group.  I mainly work on energy issues, such as new power plant development and interconnection to the electrical grid.  We have done a lot of solar and wind energy work lately.  I also do a lot of other development-related work, including air quality, endangered species, and planning issues.
Prior to that I interned at the Sonoma County Agricultural Preservation and Open Space District, the Sonoma County Counsel's office, and at the U.C. Davis Office of the Campus Counsel.  
2. What is the best part of your job? I really like being a part of one of California's fastest-developing industries, renewable energy.  Sacramento is the place to be for energy – most of the state agencies we work with are located here.  
3. What do you love about living here? It's the combination of history, tranquility, and potential.  Not many other cities in California surround you with hundred-plus year old Victorian houses and tree-lined streets, and yet have enough going on to keep the young professional crowd interested.   
4. What is one thing that might surprise people about you? Despite riding my bike instead of driving whenever I can, I have an unhealthy obsession with cars. I want to build one someday.  
5. When you aren't in the office where can we find you? Probably climbing, biking, running, and hiking or snowboarding if there's time on the weekends… after working indoors all day, doing something active is key. That and supporting our local bars and restaurants of course.