Get to know the amazing people who make up Metro EDGE with this 15 Minutes of FAME (Faces At Metro EDGE)! Enjoy!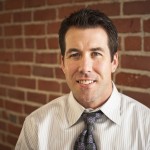 Matt Notley
Vice President, Public Affairs
Ogilvy Public Relations Worldwide
EMAIL MATT
Tell us about your current position. I have been at Ogilvy since November 2010. I manage several government/public affairs accounts, which include California's FloodSAFE program, the Delta Stewardship Council and crisis communications for the Country of Mexico image and reputation campaign.
Prior to that? Before working at Ogilvy, I was the Director of Public Affairs at the California Department of Water Resources. I was appointed by Governor Schwarzenegger in November 2007 as the Assistant Director of Public Affairs, and then appointed as Director in 2008. During that time, water was a top priority for Schwarzenegger. Under his administration we initiated the Bay Delta Conservation Plan to solve the water supply and ecosystem crisis in the Delta, helped pass landmark flood and levee protection legislation in 2007, historic water reform legislation in 2009 and launched the statewide water conservation public awareness campaign "Save Our Water" in response to the 2007-2009 drought.
What is your educational background? I graduated with a bachelor's degree in journalism from California State University Chico in 1998.
What is the best part of your job? Fortunately for me, all of the accounts I work on would be considered "do-good" accounts. I can honestly say that my clients are helping to save lives in the event of a catastrophic flood, ensuring a reliable water supply for our homes, businesses, farms and the environment, and working to combat the growing and unnecessary violence in our neighboring Mexico.
What do you love about living here?  I often tell friends and family that live in other parts of the state or the nation that Sacramento is the most underrated city in California. It's a two hour or less drive from world-class skiing, hiking, camping, dining, wine tasting, sporting events, music, and I could go on. And, especially living in midtown, Sacramento has retained a small-town feel while offering all the big-city amenities. Now if we can only save the Kings from leaving town…
What is one thing that might surprise people about you? I can put on a break dancing show that will make you think you've been transported back to 1984. Since I'm not much into the club scene, this usually only happens at weddings. But given the right situation (and proper cardboard or dance floor), you may be lucky enough to witness it someday!
When you aren't in the office where can we find you? After work I'm either getting a run in at McKinley Park or meeting co-workers for a happy hour drink at one of the many great bars and restaurants in the downtown/midtown area.