Get to know the amazing people who make up Metro EDGE with this 15 Minutes of FAME (Faces At Metro EDGE)! Enjoy!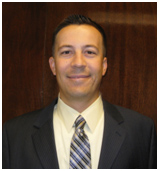 KYLE GLANKLER
Business Development Mgr
Roebbelen Contracting, Inc.
kyleg@roebbelen.com
Student Body President
Drexel University Center for Graduate Studies
Education:
I went to UC Berkeley out of high school and received a degree in Environmental Economics & Policy and a minor in City & Regional Planning. Once I started working in construction, I went back to Sacramento State to get a degree in Construction Management with a minor in Business Administration. I am now part of the first MBA cohort at Drexel University here in Sacramento; I will be done in December.
1. Tell us about your work history. Prior to Roebbelen, I worked for Brown Construction, Inc. in West Sacramento building public works construction projects.
2. What is the best part of your job? Meeting with all types of people and showing them why we are the best choice to build their project. I also enjoy seeing and hearing about all of the potential projects here in California and particularly in the Sacramento Valley.
3. What is one thing that might surprise people about you? I was fortunate to do a lot of acting as a child and got to read for the kid's part in the Dick Tracy movie. I actually read against that kid who got it.
4. What do you love about living here? I love all of the trees, the great weather and all of the fun things to do outdoors with my family.
5. When you aren't in the office where can we find you? Usually at school but sometimes at the park with my two daughters or at a Giants game. GO GIANTS!