Get to know the amazing people who make up Metro EDGE with this 15 Minutes of FAME (Faces At Metro EDGE)! Enjoy!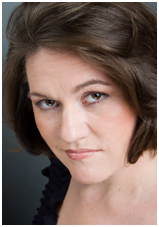 ERIKA BJORK
Sr. Marketing and Communications Manager for Community Gatepath
eabjork@aol.com

Education: Completing Bachelors in Management from St. Mary's College in Summer 2010. Certificate in Corporate Community Relations from Boston College
1. Tell us about your work history. Before working for Community Gatepath, I was a Community Development Strategist and Sports Marketing Consultant through storybyErika.com (2009-2010)
Prior to that:
Director of Community Development for Chris Webber (2003-2009)
Maloof Sports & Entertainment (1994-2003)
2. What is the best part of your job? I love collaborating with groups, partners or individuals. No greater feeling than brainstorming on an idea and seeing it to fruition; especially if it supports local businesses or benefits the community.
3. What is one thing that might surprise people about you? I ran and FINISHED three marathons, including Sacramento's CIM. Although, speed is not my friend. I am very slow. Training for number four!
4. What do you love about living here? More than anything, it is the potential of Sacramento. There is an immense amount of talent, ideas and people passionate to make this city the envy of all metropolitans.
6. When you aren't in the office where can we find you? Sunday's Farmer's Market at W and 8th Streets.