Get to know the amazing people who make up Metro EDGE with this 15 Minutes of FAME (Faces At Metro EDGE)! Enjoy!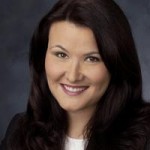 Erica Taylor
Communications Manager
Five Star Bank
EMAIL ERICA

What is your educational background? I just completed my master's degree in Communication Studies at CSU, Sacramento. I really mean just ... I walked in the graduation ceremonies on May 20! I earned my bachelor's degree in Journalism with an emphasis in Public Relations from Humboldt State University in 2000.
What is the best part of your job? I would have to say the best part of my job is being out in the community, representing the Bank, and helping to fulfill our commitment to foster positive growth in the region. Five Star Bank is heavily involved in various community development activities, working with civic groups, nonprofit organizations and business development groups. I really get to do the fun stuff … connecting with the great people who make Sacramento such a wonderful place and actively taking part in making it even better! 
What do you love about living here?I love the fact that Sacramento is a place where you can make a living, afford to buy a house, and raise a family without most of the drawbacks of living in a huge city or small town. My husband grew up near LA and I in Redding so Sacramento is a perfect fit! I think it's a great time to live here!
What is one thing that might surprise people about you? People are always surprised to hear that, right after college, I worked as a TV news reporter. Lucky for her I decided early on that I did not want to replace Katie Couric. It was fun but I just didn't have that "fire in the belly" that journalists are really supposed to have … the good ones anyway. So I left the glamorous world of television news reporting in the thriving metropolis of Eureka, CA for the public relations side and have never looked back. You're welcome Katie!
When you aren't in the office where can we find you? Lately the only place I've been other than the office has been in one of the study rooms in the library at Sac State. Now that I've finished grad school I plan on spending lots of time with my husband and two beautiful daughters (we have a 3-year-old and a 1-year-old). I've declared this the summer of family and can't wait to stroll the Sunday farmers market, take lots of walks to the playground, and grill up some yummy meals in our cozy backyard!