Get to know the amazing people who make up Metro EDGE with this 15 Minutes of FAME (Faces At Metro EDGE)! Enjoy!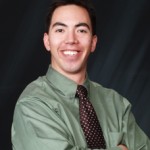 Cory Harris
Owner
Imago Financial
EMAIL CORY

Tell us about your current position? I currently work for myself, owning/running Imago Financial a financial services and insurance business focusing on increasing financial literacy in the 20-30 year old community.  I've been on my own for 6 months.  I also coach competitive skiing with the Heavenly Ski & Snowboard Foundation in the winters.
What is your educational background? I graduated from Montana State University in Bozeman in 2008 with my BS in Business Management and a minor in entrepreneurship and finance.
What is the best part of your job? I love to help people and I enjoy solving puzzles. I've also always wanted to own my own business.
What do you love about living here? I like that we're only a couple hours from anything; the mountains, the coast, wine country and outdoor activities.
What is one thing that might surprise people about you? I am a citizen of Australia.
When you aren't in the office where can we find you? You can find me at a golf course, a river or lake, wine tasting or in Tahoe.