Get to know the amazing people who make up Metro EDGE with this 15 Minutes of FAME (Faces At Metro EDGE)! Enjoy!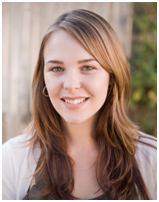 CASSI ELLIOT
Marketing & Communications Coordiator
Hoffman/Lewis
elliott.cassi@yahoo.com
Metro EDGE Sponsorship Committee Vice Chair
Education:
I attended Sierra College and Sacramento State University, earning my Bachelor's Degree in Business Administration concentrating in Marketing and Management.
1. Tell us about your work history. I worked for Raley's for nine years in various capacities – I worked in the Grass Valley and Lincoln stores as a bookkeeper, checker and shift manager before transferring to their Marketing department where I worked for the last three years.
I was recently hired to work for Hoffman/Lewis, an advertising agency, as a Marketing and Communications Coordinator on the client services team. I work here in Sacramento, on location at the Raley's corporate office in West Sacramento. 
2. What is the best part of your job? I love all aspects of marketing, and enjoy working within the creative force that drives business. The best part of my job is the people – hands down! 
3. What is one thing that might surprise people about you? I am a country girl, through and through.
4. What do you love about living here? Location, location, location – Sacramento is the perfect jumping off point to fabulous getaways like Bodega Bay, South Lake Tahoe and my hometown – Grass Valley.
5. When you aren't in the office where can we find you? At a concert, on the beach, at a river, hiking the back 40 – and always toting my camera!!