Jim Scheible
Superintendent
St. Hope Public Schools
Email Jim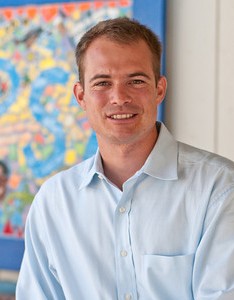 Where do you currently work, how long have you been there, what do you do?
I work at St. HOPE Public Schools as the superintendent.  I directly manage and support our five principals and schools, as well as our home office team, to deliver the highest quality education to our 1,700 students who range from age 2 to seniors at Sac High.  I have been working at St. HOPE Public Schools for over seven years.
Prior to that?
Prior to joining St. HOPE Public Schools as a teacher in 2006 I completed the Teach For America program where I taught elementary school for two years in the South Bronx area of New York City.
What is your educational background?
Graduated with a BA in Economics and History from the University of California, San Diego.
What is the best part of your job?
Providing kids and families with educational options better than I had growing up in Sacramento.
What do you love about living here?
As a Sacramento native who has lived on both coasts in large cities, Sacramento is a perfect fit.  Not too big, not too small and close enough to practically everything via the easiest to use airport in the country.
What is one thing that might surprise people about you?
Too many things to list just one.
When you aren't in the office where can we find you?
At a Sac High sporting event cheering on former students or out and about in midtown.