Nicholas Macaluso
Social Media Manager, API Global Transportation
Owner/Found, Charlie Boy Productions
Email Nicholas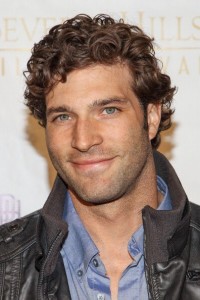 Where do you currently work, how long have you been there, what do you do?
API Global Transportation, One and half years - Social media/digital marketing manager.
Charlie Boy Productions, Two years-Owner/Founder - Independent film/social media company.
Prior to that?
Acuity Brands - Executive for Distribution - major accounts in Southern California.
SAG/AFTRA-Actor
What is your educational background?

San Diego, CA Performing Arts Major
What is the best part of your job?

Being able to express and use my creative artistic ability daily for out-of-the-box projects using out-of-the-box thinking. I love what I do therefore its not a job, rather pure enjoyment.
What do you love about living here?
All the wonderful people I encounter on a daily basis. They make me proud to call this my home town and city. I love Sacramento.
What is one thing that might surprise people about you?
I work daily on all my artistic projects- Screenwriting, film editing, playing the guitar. An artist may never fully perfect something, but practice diligently daily and greatness is achievable.
When you aren't in the office where can we find you?
Working out/Martial arts training or at a local coffee shop in front of my MacBook Pro working more. Ha.