Mitch Gaskey
Metro EDGE Networking and Events Committee Chair
Real Estate Project Manager
SBM Site Services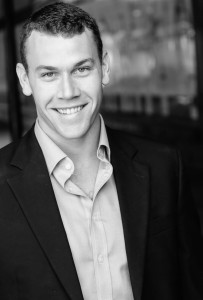 Where do you currently work, how long have you been there, what do you do?
Currently I work at SBM Site Services as Real Estate Project Manager and I have been there for 1.5 years. We develop Master Planned Communities, so I have the opportunity to manage a wide variety of projects. These projects range from land entitlement, environmental permitting, financing, civil engineering, etc.
Prior to that? 
Prior to this I was actually in grad school. I was getting my Masters in Forensic Mental Health Counseling. Needless to say I had a change of heart regarding what I studied and where I'm working now. You can say that this is my first job in the real world, but I love it!
What is your educational background?
I went to Fordham University and graduated undergrad in 2010 with a major in psychology and minor in Spanish. I then went to John Jay College of Criminal Justice and attained by Masters in Forensic Mental Health Counseling in 2013.
What is the best part of your job?
The best part of my job is that no two days are the same. One day I could be in the office in a planning meeting for what our homes will look like, and the next I could be out at a site looking at wetlands with biologists. No two days are ever the same so it keeps things interesting.
What do you love about living here?
I love the diversity, both culturally and geographically, that the region has to offer. Sacramento is such a diverse city and attracts people from all over the world. In addition, Sacramento attracts people who love the region and give it an energy you don't find in very many places. I love the vibrant scene on the grid and how it's growing so rapidly.
What is one thing that might surprise people about you?
I think most people are surprised to learn I was a psych major, but I think people are more surprised that I did plays in High School. Unsurprisingly, it was a very short lived career.
When you aren't in the office where can we find you?
I'm usually at the gym, at a coffee shop, or hunting with my cousins.