Meghan Hertel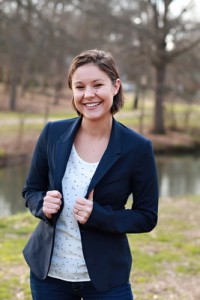 Director of the Working Lands Program
Audubon California

Where do you currently work, how long have you been there, what do you do? I have worked for Audubon California for the past three and a half years, starting out as their San Joaquin River Project Manager and now as the Director of the Working Lands Program.
Prior to that? Prior to joining Audubon California, I worked for Resources Legacy Fund. Resources Legacy Fund is a public charity focused on the conservation of natural resources.
What is your educational background? I have my undergraduate degree from the University of Florida in Political Science and my Master's in Environmental Science and Policy from Clark University.
What is the best part of your job? The best part of my job is knowing that my work improves our environment for birds, other wildlife, and ultimately for humans. While Audubon is focused on bird conservation, we also work to improve biodiversity and support healthy communities. Where birds thrive, so do people. I love working in the nonprofit sector – it allows you to do something you are passionate about while getting a great depth of experience. I get to do everything as part of my job – from on the ground conservation, fundraising and budget management, to outreach and education.
What do you love about living here?  While I appreciate Sacramento's proximity to major destinations like San Francisco and Tahoe, the reason I love living here is because of Sacramento itself. The city is the right size. It's big enough so that you can always meet new people but when you go out downtown you almost always see someone you know. The weather and terrain are perfect for year round biking and the food and amenities are top notch. Finally, let's be honest – the grid street system rocks.
What is one thing that might surprise people about you? Despite having fully embraced the California lifestyle, I will always consider myself a southern at heart. Having grown up in North Carolina and Florida and then spending several years in Georgia – I have a deep love of the southeast. While I may not have a southern accent anymore I still adore sweet tea, BBQ, humid summers, and country music.
When you aren't in the office where can we find you? Hopefully, biking or hiking. Anything outdoors.