Maria "Marycon" Razo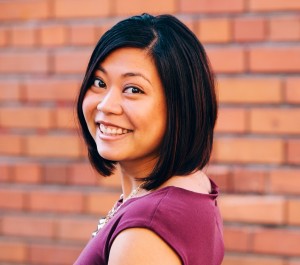 Program Coordinator
Resources Legacy Fund
Where do you currently work, how long have you been there, what do you do?
I currently work at Resources Legacy Fund (RLF), an innovative nonprofit organization dedicated to maintaining and enhancing conservation of natural resources. I've been with the organization for three years.
I am Program Coordinator for the California Water Foundation (an initiative of RLF). I provide grantee oversight, communications, technical assistance in the development of projects, and management of program contractors.
Prior to that?
My background is in public relations and public affairs. I have worked for two communications firms in Sacramento where I helped implement successful statewide public awareness campaigns, media relations and community outreach activities for various California state agencies and private sector clients.
What is your educational background?

I graduated from Sacramento State in 2008 with a degree in Communications and an emphasis in Public Relations.  Go Hornets!
What is the best part of your job?

I love the mission and vision of the organization. I enjoy working and collaborating with individuals who believe in bringing about significant changes in water management that meet the needs of California's farms, cities, and environment.
What do you love about living here?
I grew up in Sacramento, and have grown to appreciate it even more throughout the years. I love how it's a big city with a small town feel. Whether it's a scenic bike ride on the American River Bike Trail, or an artistic cultural experience during the 2nd Saturday art walk in Midtown, Sacramento has so much to offer.
What is one thing that might surprise people about you?
I was a classically trained dancer (ballet, tap, and jazz). I was involved with dance and theater in Sacramento from age 6-18.  I've always had an appreciation for the performing arts, and continue to support local live theater.
When you aren't in the office where can we find you?
I'm an avid "crossfitter,"  a.k.a. competitive exerciser. If I'm not lifting heavy things at Capitol City Strength and Conditioning, you will most likely find me shopping at local boutiques, or having a picnic and wine tasting in Clarksburg with my husband.