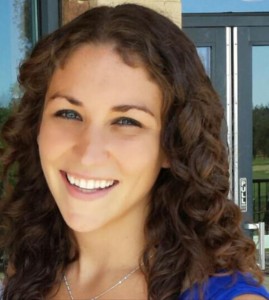 Andrea Ellinghouse
Program Manager
Sacramento Metro Chamber Foundation
Where do you currently work, how long have you been there, what do you do?
Beginning March 7th, I will officially become the Program Manager for the Sacramento Metro Chamber Foundation. In this position, I will primarily help manage and support the Chamber's community programs, such as Leadership Sacramento, Metro EDGE, and Inspire Giving. I'm so excited to join the Chamber and help these amazing programs continue to grow and succeed.
Prior to that?
For the last two years, I had the opportunity to work for a San Jose tech startup company as a Field Marketing Manager, where I found my passion for event planning and marketing. Prior to that position, I spent two years in the East Bay in the managerial program for Target.
What is your educational background?
I graduated with honors from UC Davis with a double major in Psychology and Communications and a minor in Education in 2011. Before moving to Davis for college, I attended Rio Americano High School where I graduated in 2007.
What is the best part of your job?
I am most looking forward to planning meaningful events for young professionals in a city I love. I'm excited to build new relationships, both within the Chamber and the community, broaden my horizons, and contribute to Sacramento.
What do you love about living here?
As a native Sacramentan who spent the last 7 years away, I am so happy to be back in the City of Trees! Sacramento has so much to offer and I'm thrilled to be a part of its amazing growth. With its prime location, sports teams, Farm-to-Fork movement, and the amazing new projects and businesses constantly launching, I've never been more excited to be a Sacramento resident!
What is one thing that might surprise people about you?
I'm extremely adventurous, with an irresistible wanderlust and a fascination of airplanes! Last year, I spent 4 days hiking 31 miles on the Salkantay trail to Machu Picchu. Next up on the travel to-do list? Poland!
When you aren't in the office where can we find you?
Exploring Sacramento's amazing food and drink scene with friends, sharpening my Blue Apron skills, walking my Chihuahua, Lola, sweating at spin and bootcamp, cheering on the River Cats and Kings, participating in holiday runs, or enjoying family dinners.