Adrian Webber
Metro EDGE Membership Committee Co-Chair
Attorney
Downey Brand LLP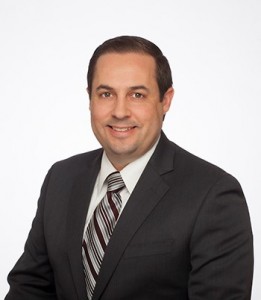 Where do you currently work, how long have you been there, what do you do?
I work at Downey Brand LLP. I am an associate in the firm's litigation practice group and I have been here for the last six years. My particular practice involves general civil litigation. For the most part, I handle real estate disputes, contract disputes, business disputes, and some construction litigation matters.
Prior to that? 
I have been at Downey Brand my whole legal career. Before law school, I worked as a bartender in San Diego.
What is your educational background?
I attended UC San Diego and obtained an undergraduate degree in Comparative European Politics and then after taking a break for a few years, I went to law school at Hastings College of the Law in San Francisco.
What is the best part of your job?
My favorite part of my job is appearing and arguing in court. It is challenging and you have to think on your feet, which is something I enjoy.
What do you love about living here?
Variety. Sacramento is a much more complex city than people think. Each part of the city has a distinct feel. As non-native Sacramento residents, my wife and I enjoy spending time on the weekends exploring and finding new places to eat, drink, and visit.
What is one thing that might surprise people about you?
I speak a little Dutch.
When you aren't in the office where can we find you?
Either at a King's game or hanging out with my wife at our house cooking and drinking good wine.