Matt Eagan
Co-founder and partner
IDMLOCO
Email Matt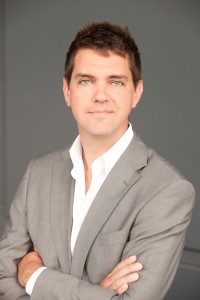 Where do you currently work, how long have you been there, what do you do?
I am co-founder and partner at IDMLOCO, a digital strategy agency. I've been working with this team since the end of 2006. We specialize in digital campaigns for politics, public affairs, public relations and marketing. I spend most of my time on business development and strategic consulting, but I still jump into visual design as often as I can.
Prior to that?
Prior to IDMLOCO I served as Director of E-Communications on Governor Schwarzenegger's 2006 re-election campaign.
What is your educational background?
I studied International Relations at UC Davis.
What is the best part of your job? The best part of my job is rolling out a system of digital tools that creates measurable results for our clients. Donations, sales, subscriptions, shares, votes – at a cost that's better than the alternatives. Digital is still in a Wild West phase so we have to constantly prove ourselves. It's hard work, but I believe in what we're doing.
What do you love about living here?
It's hard to give just one reason why Sacramento is a great place to live. Proximity to Tahoe/Napa/SF, the Kings, world-class restaurants, the neighborhoods are all great reasons. But I think what I like best is that we're a city of people who do what they love. Outdoor adventurists, foodies, farmers, artists, hipsters on mopeds… there's a welcoming community for anything you want to do. Sac is just real in way that SF, LA and other cities aren't.
What is one thing that might surprise people about you?
I had an aviation contract with the Marine Corps while at UCD. I wanted to fly jets, but an injury at Officer Candidates School knocked me out of the program.
When you aren't in the office where can we find you?
I race sports cars. When I'm not at the office, I'm either at the track, on the way to the track or thinking about going to the track. Just ask my wife.