Jaclyn Powell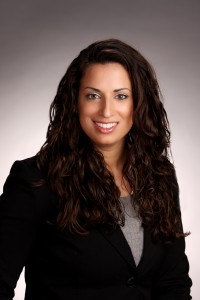 Attorney & Shareholder
Smith, McDowell & Powell
Email Jaclyn
1.       Where do you currently work, how long have you been there, what do you do?
I am a business attorney and shareholder at Smith, McDowell & Powell, A Law Corporation ("SMP"). I launched SMP in May 2012 with two close friends, Jason Smith and Brad McDowell.
2.       Prior to that?
Previously, I spent four years at a private civil litigation firm in Sacramento, where I maintained a corporate transactional, construction and litigation practice.
3.       What is your educational background?
I received a Bachelor's Degree from UC Davis and a Juris Doctorate from University of the Pacific, McGeorge School of Law.
4.       What is the best part of your job?
Helping so many diverse Sacramento businesses and entrepreneurs achieve their goals. As general counsel, when my clients succeed, I feel like I was part of it.
5.       What do you love about living here?
In Sacramento, everything is less than 20 minutes away: a great downtown, fun nightlife, entertaining outdoor activities, excellent dining, the suburbs, shopping, etc.
6.       What is one thing that might surprise people about you?
People are often surprised to learn that I have a twin sister.
7.       When you aren't in the office where can we find you?
Working from home!  No, when I'm not working you can usually find me along the river in West Sacramento with my Black Lab and Golden Retriever.