Erin Dunlay
Account Supervisor
Katz and Associates
Email Erin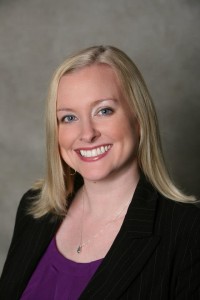 Where do you currently work, how long have you been there, what do you do?
I have been an account supervisor at Katz & Associates for approximately seven months, where I manage strategic public relations programs for clients at the statewide and local levels. I have extensive experience in media relations, grassroots advocacy, issues management, community relations and online outreach.
Prior to that?
I was at APCO Worldwide for nearly seven years, working across a variety of sectors, including food and consumer products, energy, civil justice and water. I was also a member of the company's Energy and Clean Tech and Food and Consumer Products practice groups.
What is your educational background?
I received my Bachelor of Arts degree from Creighton University in Omaha, Nebraska. (Go Jays!)
What is the best part of your job?
I really enjoy the people I work with. Everyone is forward-thinking and extremely enthusiastic about meeting new challenges and exceeding internal and external client expectations.
What do you love about living here?
I am absolutely loving the rebranding effort going on in Sacramento. It feels like an exciting time to be here – to get involved and be a part of shaping the future of the region. I am so excited to see what happens – and to be part of it!
What is one thing that might surprise people about you?
I'm a sports fanatic and spent my college years as an aspiring sports reporter.
When you aren't in the office where can we find you?
Watching football or basketball (or soccer or baseball, depending on the season) or at the dance studio practicing tap or jazz, at the gym, or grabbing some downtime at home with my family and/or a good book or some TV.