Caitlin Talbot
Senior Business Development Coordinator 
Vanir Construction Management, Inc.
Email Caitlin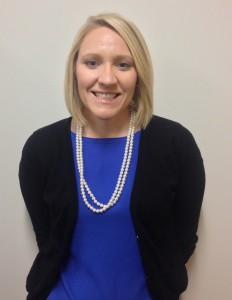 Where do you currently work, how long have you been there, what do you do?
I am a Senior Business Development Coordinator for Vanir Construction Management, Inc. where I started my career in 2009. I collaborate with executives, project directors and managers in marketing and business development efforts from concept through production. For the past four years, I have managed deadline driven projects of all capacities including developing, preparing, editing, and producing client-focused proposals, presentations, and marketing materials.
Prior to that?
I was going to school in Colorado and held internships at various law firms.
What is your educational background?
I graduated from the University of Colorado – Boulder with an emphasis in communication and political science. Go Buffs!
What is the best part of your job?
I really enjoy the people I work with. Everyone is forward-thinking and extremely enthusiastic about meeting new challenges and exceeding internal and external client expectations.
What do you love about living here?
Sacramento has a fun bustle to it – especially with Concerts in the Park during the summer, Second Saturday every month, and of course when the Kings and Rivercats are playing. I also love our close proximity to some of the world's best travel/day trip destinations. We have the ability to visit the beautiful coast, mountains and everything in between. It's a travel nirvana.
What is one thing that might surprise people about you?
I went to local all-girls Catholic high school and played on the golf team all four years – serving as Captain my senior year.
When you aren't in the office where can we find you?
The golf course, a running trail, wine tasting in Napa or in the airport about to embark on an adventure.