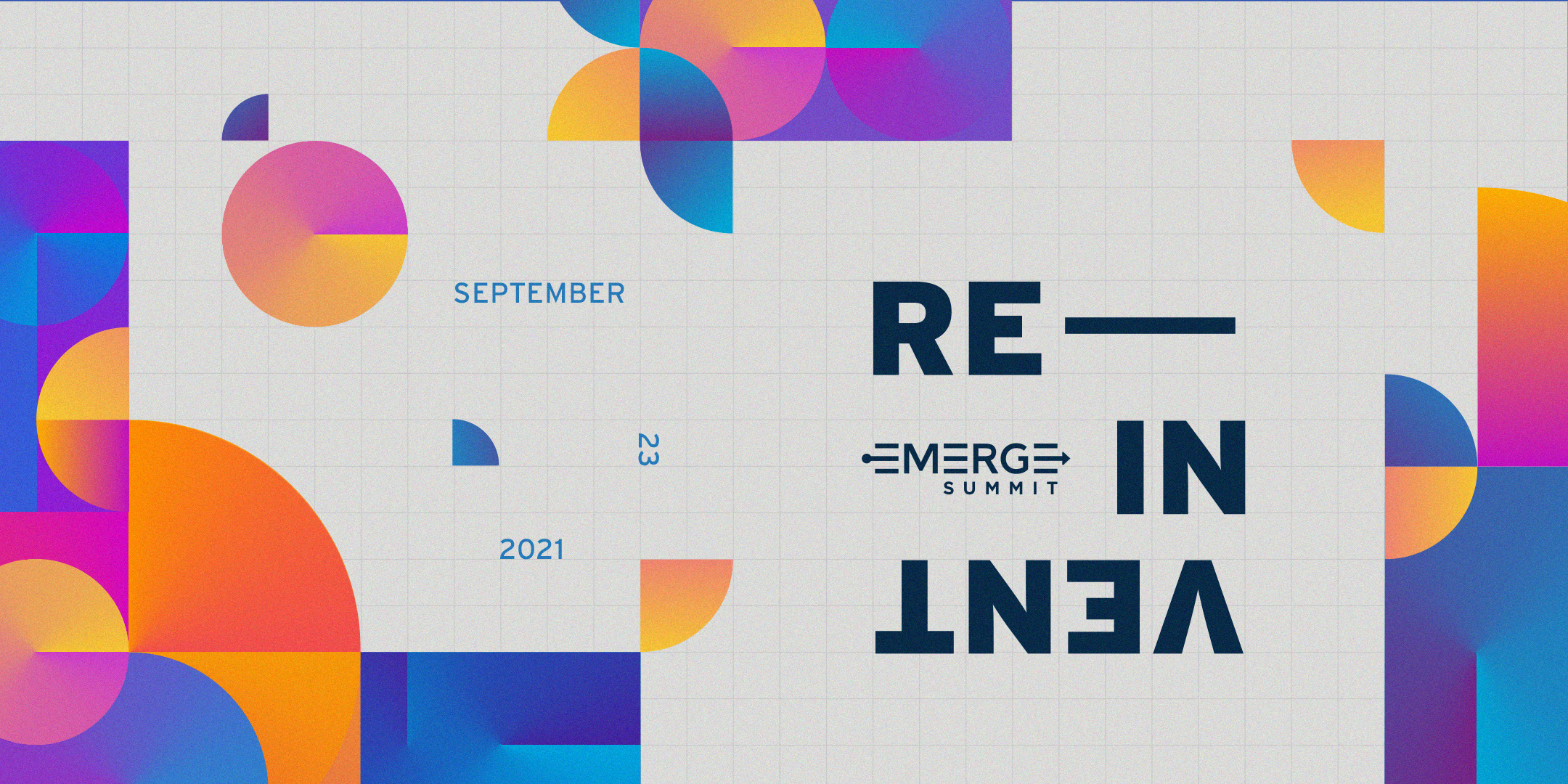 We're excited to bring back Emerge Summit for 2021 as a virtual event. Our focus is #ReInvent. We look forward to exploring ways to #ReInvent yourself, your company, and your community.
Why Should You Attend the Emerge Summit?
Personal and Professional Development – Give yourself the tools you need to be the best in your field. Emerge will feature professional development workshops centered on living, working, and playing in our region.
Networking – The saying goes "It's not about what you know, it's who you know." The top young professionals from across the region attend Emerge – people you want to know.
Recognition – Emerge is the state's first summit created for and by young professionals. Your attendance will help demonstrate your commitment to improving yourself and your community.
Opportunity – Emerge is the largest event for young professionals on the west coast. Give yourself the gift of being a part of it!
Leadership – Emerge will empower you to take the next step in your career and your community.
Experience – Event workshops and speakers will provide you with actionable steps you can take to redefine what you are capable of accomplishing.
Inspiration – An all-star line-up of fascinating thinkers and doers will present on their personal experiences, innovative ideas, and journeys to success.
Collaboration – Grow personally and professionally with other young professionals who are already shaping our region's collective future.
Value – Emerge is competitively priced to ensure businesses and individuals can afford this phenomenal day of learning and growth. To top it off, we add in swag and access to a networking event.
Transform the future – Invest in yourself, invent (or #ReInvent) your success, build a competitive edge, and transform the future for your company and your community.
GET YOUR 2021 EMERGE SUMMIT TICKETS HERE! 
#ReInvent
#EmergexSac
#EDGE4All