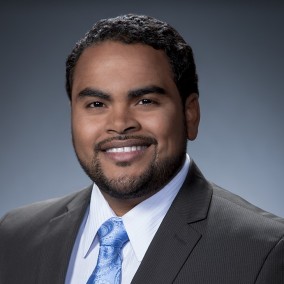 Torence Powell
Political Action Chair
Sacramento has all of the resources necessary to become a destination city for emerging industries, aspiring young professionals and international appeal. It's an exciting time to be living in Sacramento, and as a South Sacramento native I am excited to play a role in helping our River City grow, while enhancing the qualities that make it such a great place to live.
I'm involved in Metro EDGE because it is one of many organizations helping to bring innovative and exciting opportunities to Sacramento. As an organization founded by Young Professionals for Young Professionals, EDGE keeps its finger on the pulse of YP trends and habits, and is our venue for helping to shape the vision that will determine the Sacramento Region's future.
I bring to EDGE the experiences of a South Sacramento native, who has lived and studied in world class cities. My goals for 2015 are simple – to continue to grow Metro EDGE's influence in local initiatives, to reach out to YP's in the region to help grow membership and to help shape EDGE's vision for regional growth.
Email Member »