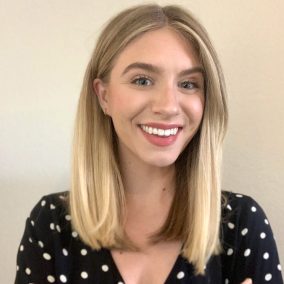 Taylor Toledo-Kearns
Communications Committee Chair
Taylor Toledo-Kearns is a marketing professional with 3fold Communications, where she leads the organization's Education and Workforce Development team. Her work includes developing marketing and advertising strategies and providing communications solutions for community colleges, educational associations, nonprofits, and workforce development organizations.
Her involvement in the Sacramento community includes time spent in 2014-16 on Metro EDGE's Communications committee as co-chair, chair, and special projects liaison. She also served on the Sacramento chapter's Reading Partners advisory board in 2019-20 which connected local schools with literacy programs. Additionally, she served on the Metro Chamber's Inspire Giving advisory board in 2018-20 in a communications capacity.
Today, Taylor has begun serving Metro EDGE as the interim 2020 Vice Chair and 2020-21 Chair to the organization. She brings experience in building stakeholder engagement and team management as well as a passion for educational attainment and personal and professional development.
Email Member »