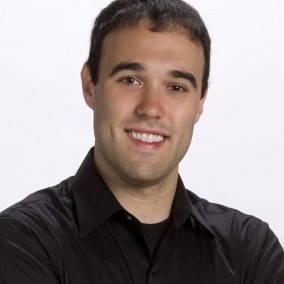 Taylor Bentley
Regional Action Committee Chair
While not a native Sacramentian, my wife is, so in 2011 when we starting thinking about trading in our Manhattan lifestyle, where I did so many all-nighters at my white-shoe law firm that I kept a camping pillow under my desk and she as a consultant traveled constantly, to have kids, she naturally raised Sacramento as a place where I could continue to do complex corporate legal work, she could go in-house, and we could spend time with our now toddler.
When I first moved here, I had no roots so attended EDGE events as a means to meet professionals my age. I quickly learned that Sacramento, as the biggest little town in America, is both an exciting metropolis and a place where it is possible for an individual to still make a difference. Since in recent years the city has been at a turning point where those individuals matter more to its future than ever, I've since been passionate about EDGE to help write that future.
As a corporate attorney, business is my passion and I stay active in many organizations in the area, from SARTA's Medstart and TechCon committees to the County Bar, and from teaching at the SEA to judging hackathons to coaching startups and non-profits for Venture Start and Social Venture Partners competitions. The Regional Action Committee is composed of other passionate people and the committee supports them with their unique passions as well as enabling the larger EDGE membership to become engaged with their unique passions in the region.
Email Member »