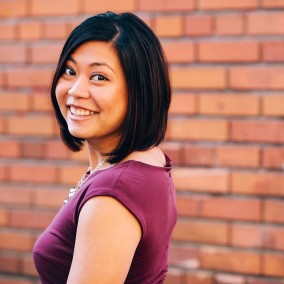 Maria C "Marycon" Razo
Philanthropy Co-Chair
As a Media Communications Specialist for the City of Sacramento, I represent the City as a spokesperson, community liaison, and a marketing and media relations strategist. I oversee the communications and media relations efforts for the City's Public Works, and Parks and Recreation Departments.
As the City continues to redefine itself, I am proud to represent a generation that is making things happen for the region. Sacramento's young professionals are an asset to the region. As business leaders, entrepreneurs and philanthropists, EDGE provides a platform for YPs to affect positive change in the community.
Since joining, I've learned the value of an EDGE membership. As much as I enjoy attending mixers, the benefits come from being involved and being part of something bigger. I've worked with empowered local young professionals and together we've advocated for improved urban policies, cultivated the arts and culture scene, and donated resources to help local organizations thrive.
Email Member »