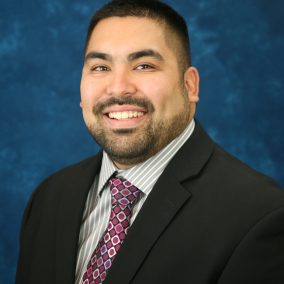 Johnny Perez
Sponsorship Committee Chair
Johnny is a highly motivated banking professional, proud to be born and raised in Sacramento, devoting his time to ensure the region continues to thrive as one of the best cities around.
He currently oversees the Community Banking event team at SAFE Credit Union. Managing over 200 events a year, his team works in the community to provide the education and resources needed to guide SAFE members to financial wellness. His team is involved in all of the local chambers, spreading the SAFE culture among the business community.
Johnny is an active community servant, volunteering hundreds of hours each year. In 2018, he will serve as the Metro EDGE Sponsorship chair. He also holds positions on the Executive Board for the Fair Oaks Chamber of Commerce, Center for Fathers and Families and the Young Professionals Council for the Greater Sacramento Economic Council.
He is a proud husband and father, to a beautiful 5 year old girl and one year old son. He holds a Bachelor's Degree in Business, with a concentration in Finance, from California State University Sacramento. Johnny enjoys exploring the eating scene in Sacramento and can be caught attending musical theater shows with his wife during his free time.
Email Member »