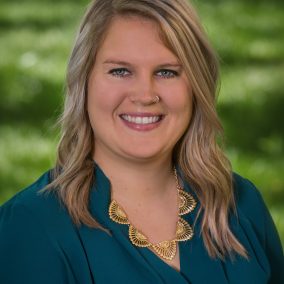 Jenn Fuss
Engage Chair
I'm a Sacramento native through and through, having left town only to obtain my business degree with a concentration in entrepreneurship from Cal Poly, San Luis Obispo. I loved growing up in Sacramento, and always planned to build my adult life here.
I like to describe Sacramento as a small town dressed up as a big city. I love the connectedness of this community, and sought to get involved as soon as I moved back. This led me to Metro EDGE, which I joined to challenge myself and become a champion of my hometown alongside an energetic group of young professionals. Joining a committee helped me to build meaningful relationships in EDGE, and I'm thrilled to be stepping up as co-chair of the Engage Committee this year.
In addition to my involvement with EDGE, I stay connected with my community through my job, my local Cal Poly Alumni Chapter, as a Leadership Sacramento Alumni, and through various local running organizations. You'll find me in my off time training for races on the American River Parkway and trying new beers at one of Sacramento's many amazing craft breweries.
Email Member »